Your Lady Bulldogs tennis team has punched it's ticket to the CIF semifinals with a 16-2 win over Granite Hills. We will be taking on La Salle High School (Pasadena) on the road Wednesday at 3pm. It's always a great day to be a Bulldog!

*JV BASEBALL GAME CANCELED* Saturday's 10am JV Baseball game at OHHS vs. Sultana has been canceled.

Your Lady Bulldogs picking up a 14-4 win over Calvary Chapel/SA in the second round of the playoffs. On to the CIF Quarterfinals Monday! Always a great day to be a Bulldog!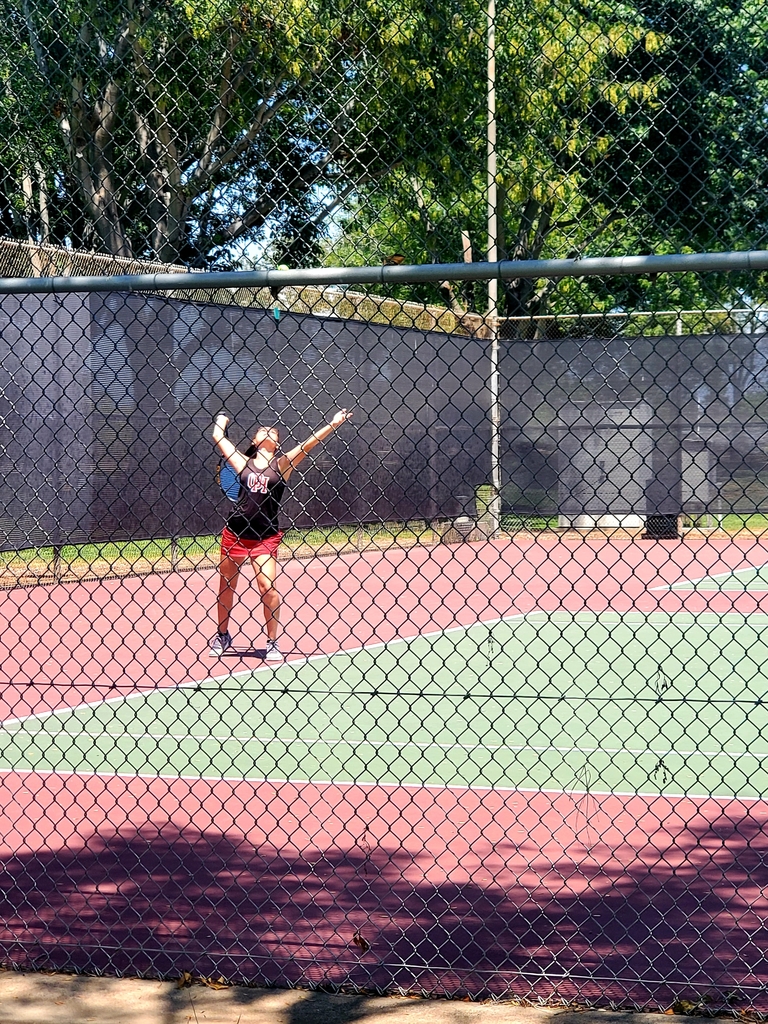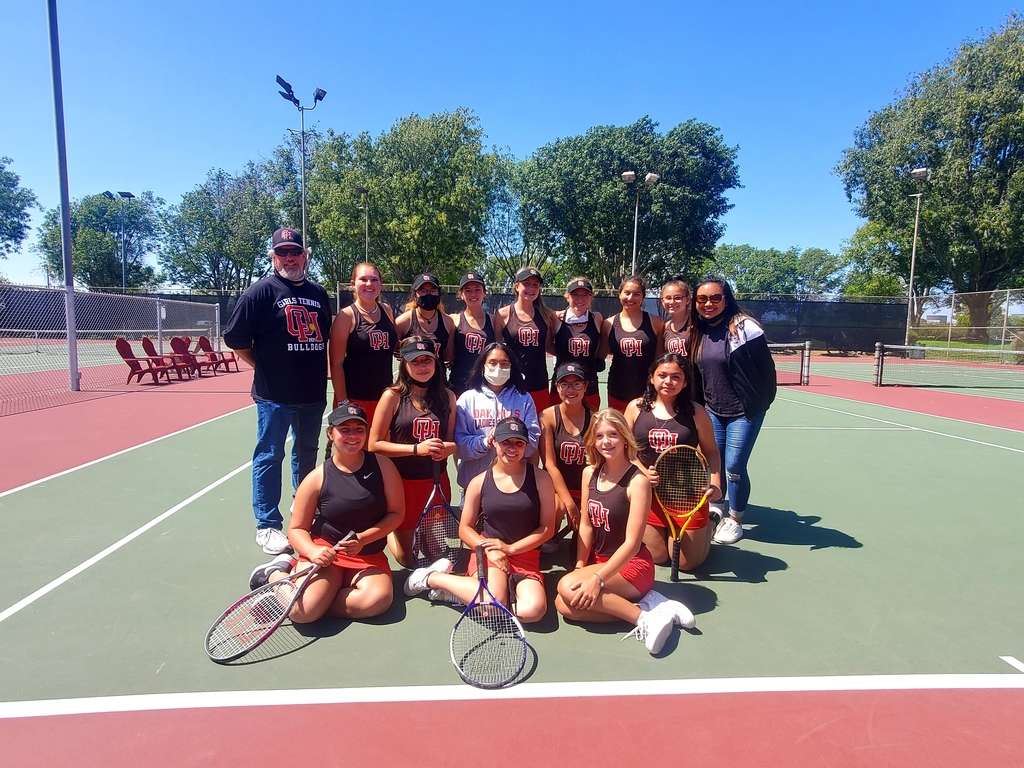 Bulldog parents, staff, & friends, our fundraiser ends at midnight! We're trailing HHS & Serrano and need as many virtual test drives as we can before midnight to ensure our students are rewarded with $10k from Victorville Motors! Please take 5 minutes here: bit.ly/vrnd-ohhs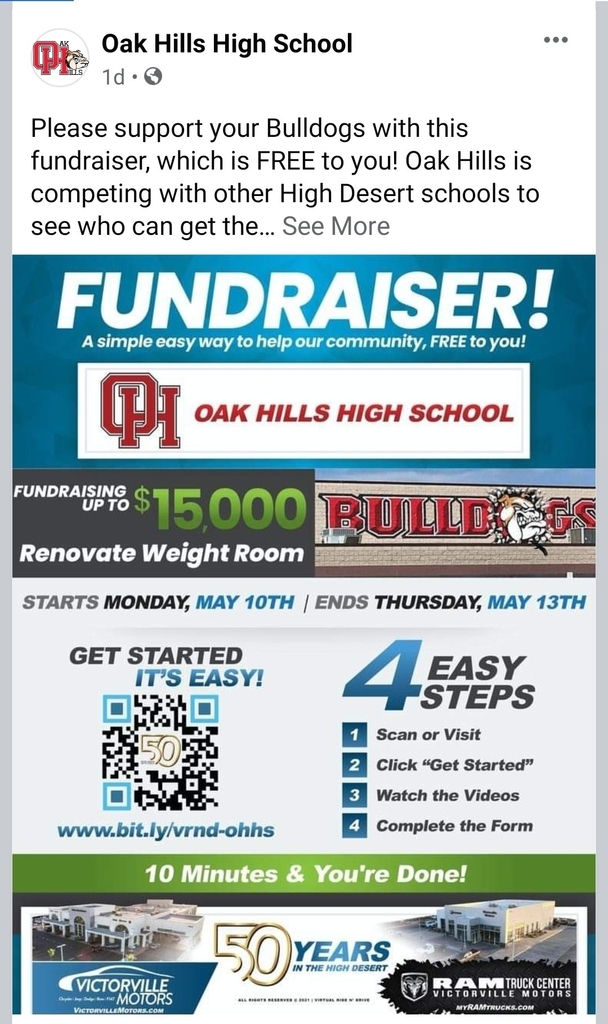 Girls tennis with a 16-2 win over Citrus Hill in the 1st round of the CIF playoffs and Miguel Montalvo is crowned MRL singles tennis champion! It's always a great day to be a Bulldog!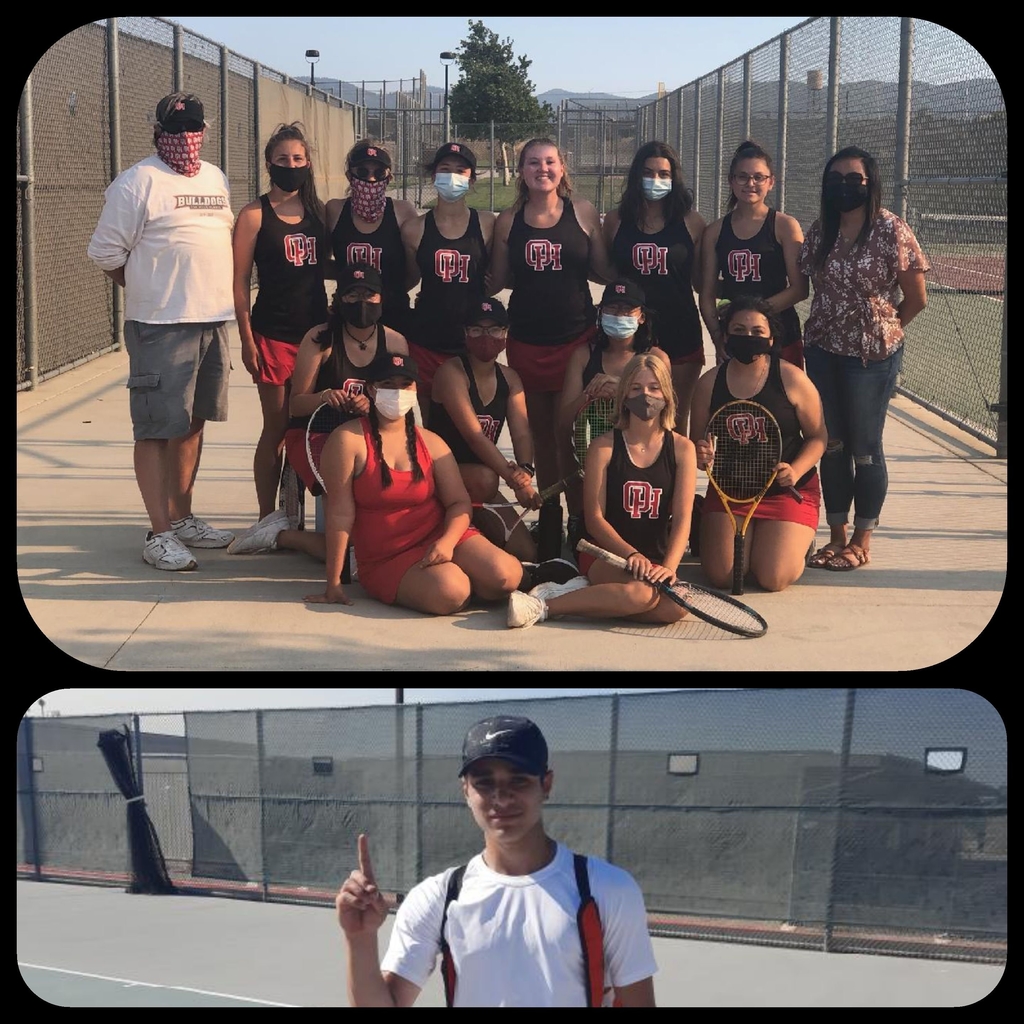 Congratulations to two of our Bulldogs, Allison Rodriquez and Aeriauna Urbina, for competing at the state level in National History Day and both reaching the final round of state competition placing them among the top 10 individual exhibits in the state. Aeriauna Urbina also won a special award for Individual in History with her exhibit on Anne Frank: How Her Diary Communicated Hope in Times of Inhumanity -- she is the first OHHS student to achieve a state-level award in this competition. Congratulations!
Hello Bulldog Parents! It is time to fill out your Online Annual Update ( Emergency Card) for the 21/22 school year in Infinite Campus. Please go to
https://www.oakhillsbulldogs.com/
for a video on how to complete the update. Parents that have completed their updates by 5/24/21 will be entered into a drawing for a $50.00 gift card provided by admin. If you have any questions please call us at 760-244-2283. Have a great day!!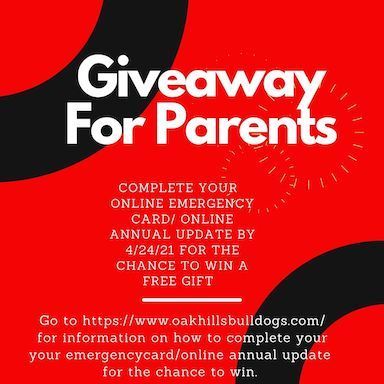 Your Bulldogs are MRL Champions once again! Congrats to all wrestlers, coaches, and parents for a great season. It's always a great day to be a Bulldog!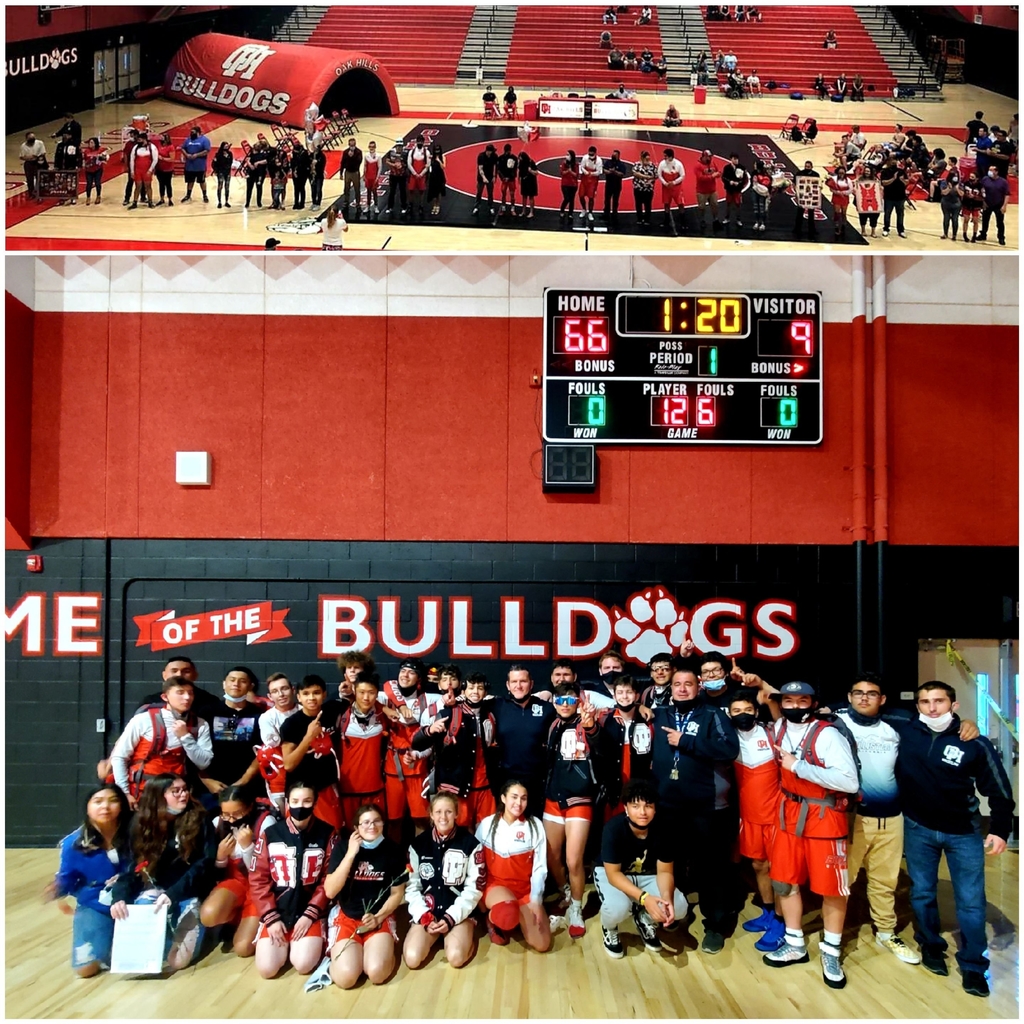 Good morning parents and senior bulldogs. Yesterday I met with Live Nation about the guidelines that we would be following at graduation this year down at Glen Helen Amphitheater. Due to the restrictions that the state has put on the venue we will be giving each graduate 4 tickets. Unfortunately, we will not be selling any extra tickets this year. For your convenience, this event will be live streamed on the HUSD website. If you have any questions please feel free to contact me at
jeffrey.gunnerson@hesperiausd.org
or you can call me at 760-244-2283 x4758


HEY CURRENT SOPHOMORE AND JUNIOR STUDENTS! Are you interested in a career in Dental or Cosmetology? HUSD is offering an AMAZING AND COMPLETELY FREE program in both! Contact Mrs. Harguess or check your emails for more information!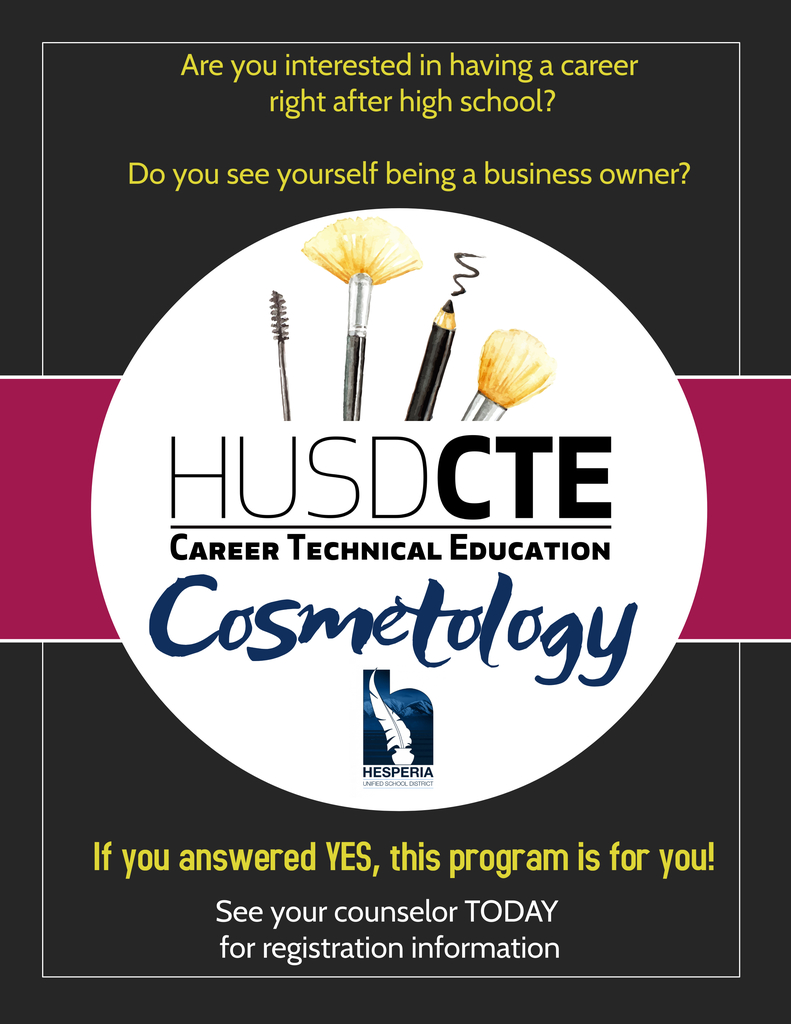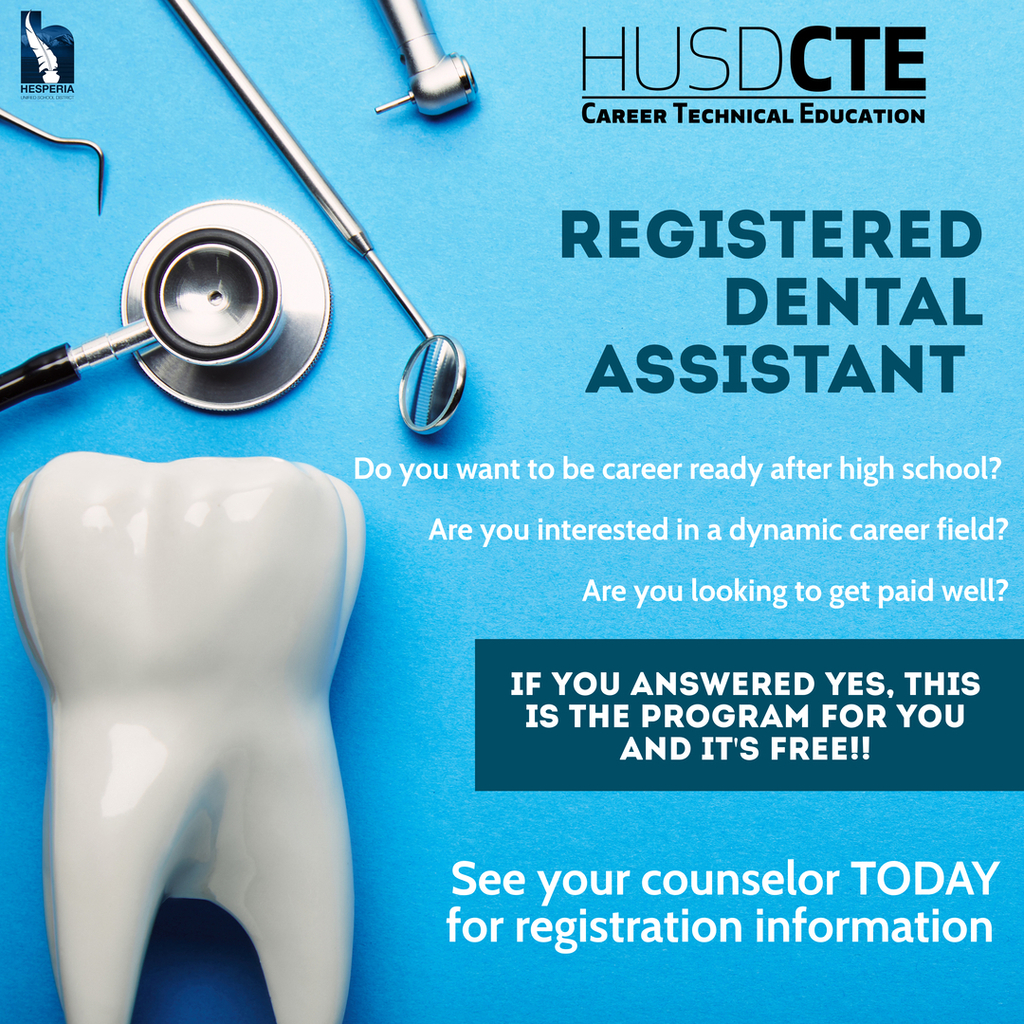 Bulldog wrestling gets the win over Sultana tonight! It's always a battle when these two teams meet up. Congratulations to all of our wrestlers and coaches for getting the victory over an always respected Sultana wrestling team.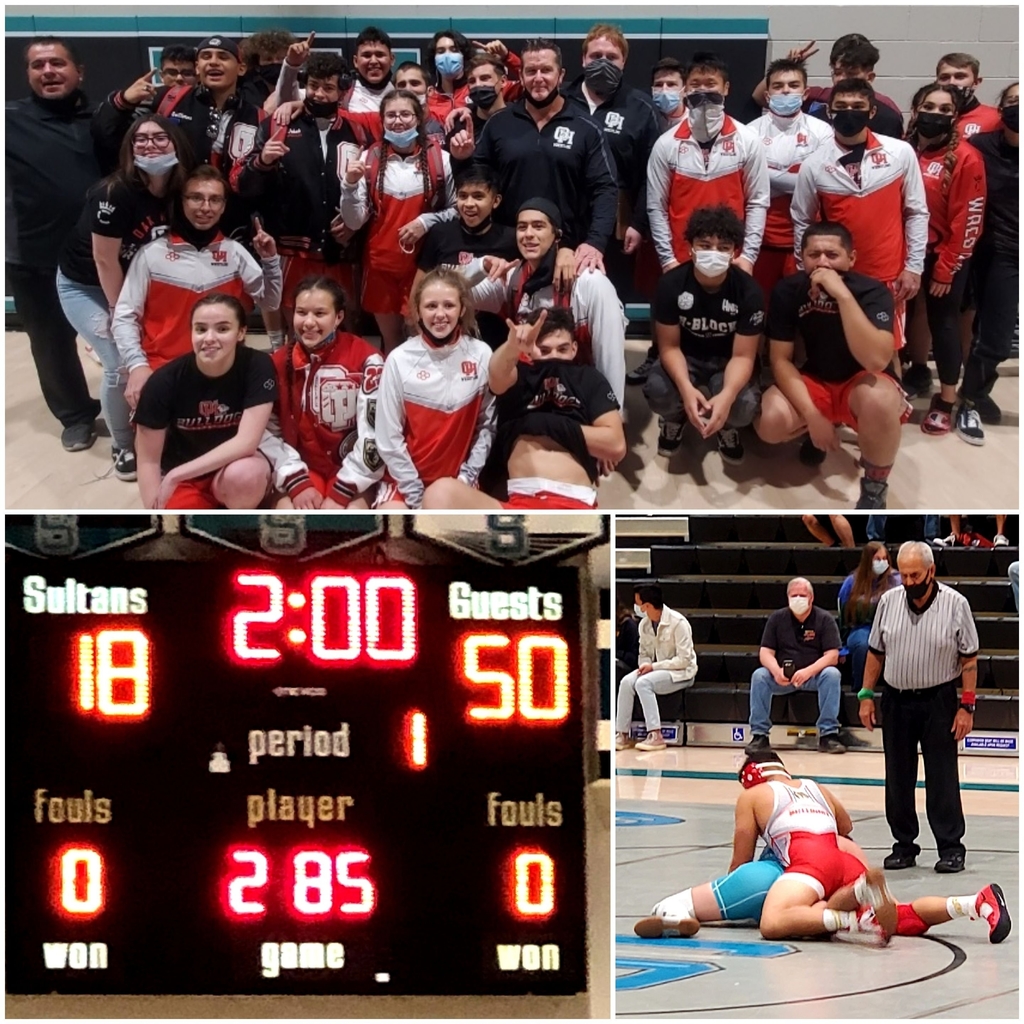 Be sure to get your 2020-2021 yearbook before they sell out. It is a great way to commemorate this historic year.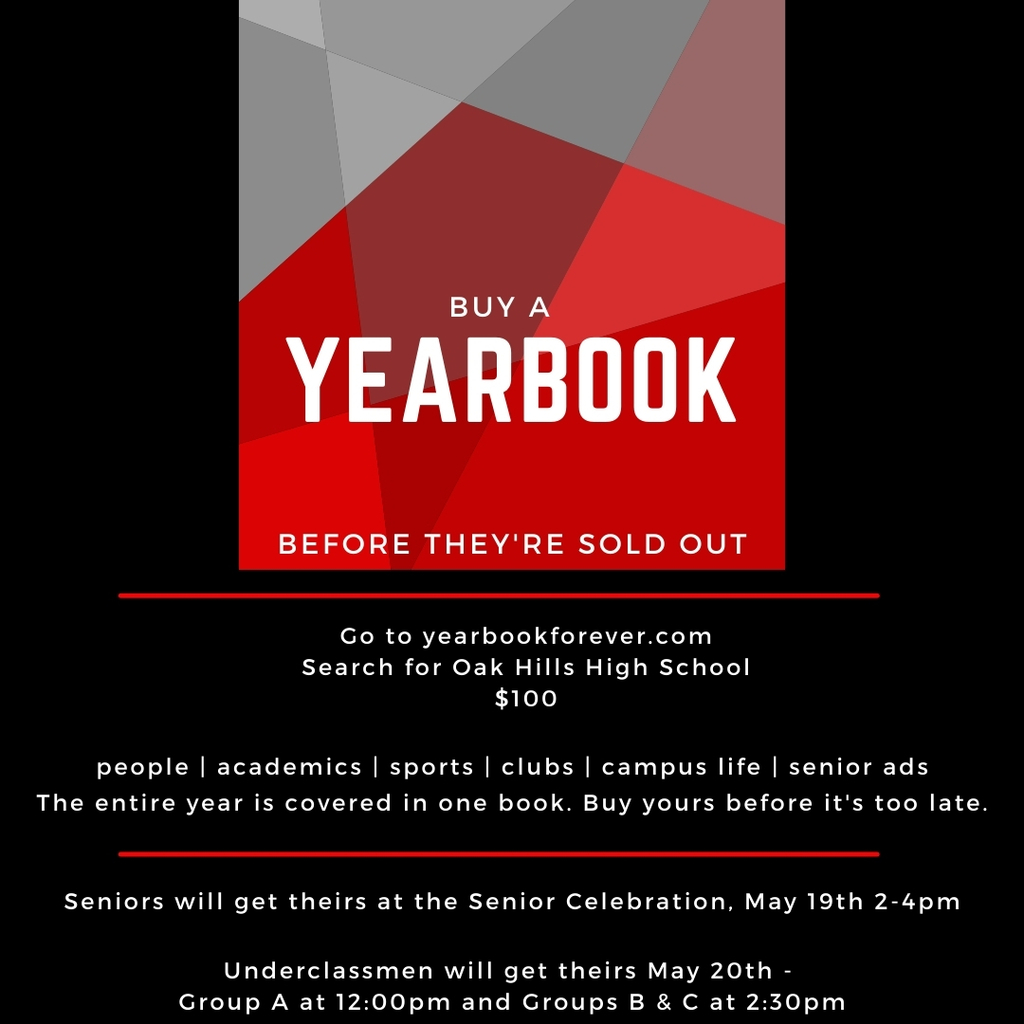 This team made history today by bringing Oak Hills their first ever MRL League Championship in girls tennis. Congratulations coaches and athletes!!!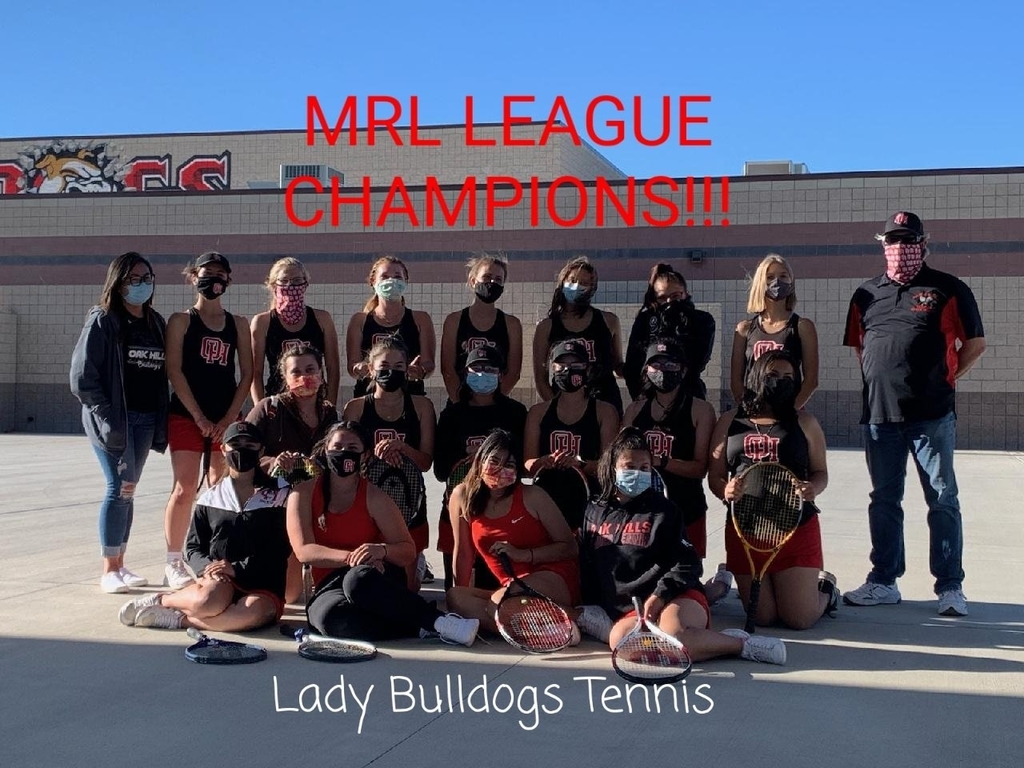 JV Softball versus Moreno Valley at OHHS today 4/26 has been canceled.

Bulldog wrestling back in action after a long layoff! Big win over the Scorpions. Go Bulldogs!!!