Live Feed
Some good news during a difficult time for us all. Congratulations Ethan Burkle and thank you for your leadership! What an honor to receive such an accolade. Representing the Bulldogs Soccer Family very well!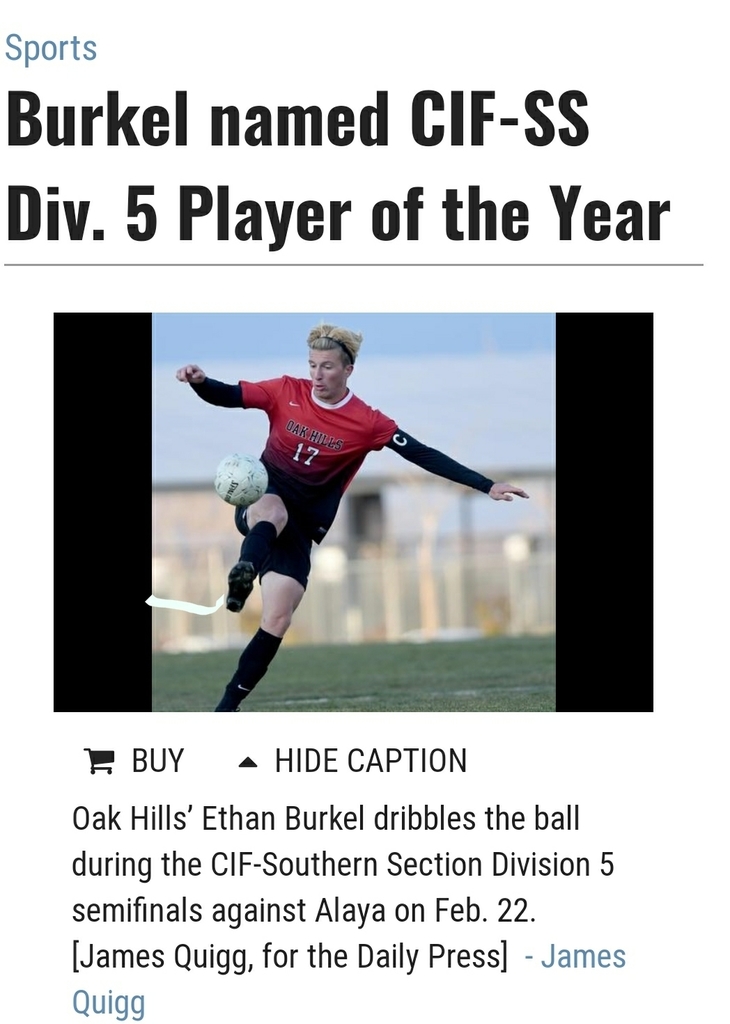 Oak Hills High School
13 days ago
Good evening Staff and Parents, HUSD put out a message that school has been canceled beginning Monday March 16th through the end of Spring Break March 29th. Also, all events have been canceled effective immediately. Unfortunately, OHHS will not be able to present the drama production Urinetown on March 13th or March 14th and our Military Ball scheduled for this evening March 13th is canceled as well. We apologize for the inconvenience this has caused.
Oak Hills High School
16 days ago
The OHHS drama production of Urinetown the musical is scheduled to have its first two shows this weekend March 13th and 14th. To comply with the state mandate declaring, "non-essential gatherings must be limited to no more than 250 people," the two shows are being limited to 200 guests per night. OHHS will not be selling tickets at the door and only guests who have purchased a presale ticket from a cast member will be able to enter the show. We apologize for the inconvenience.
Oak Hills High School
17 days ago
Last Saturday, 6 of our Bulldogs competed in the SB County National History Day 2020. We brought home 4 medals, and 3 students are county champions advancing to state competition in May.
This is the 3rd year in a row sending students onto the state competition. Go Bulldogs!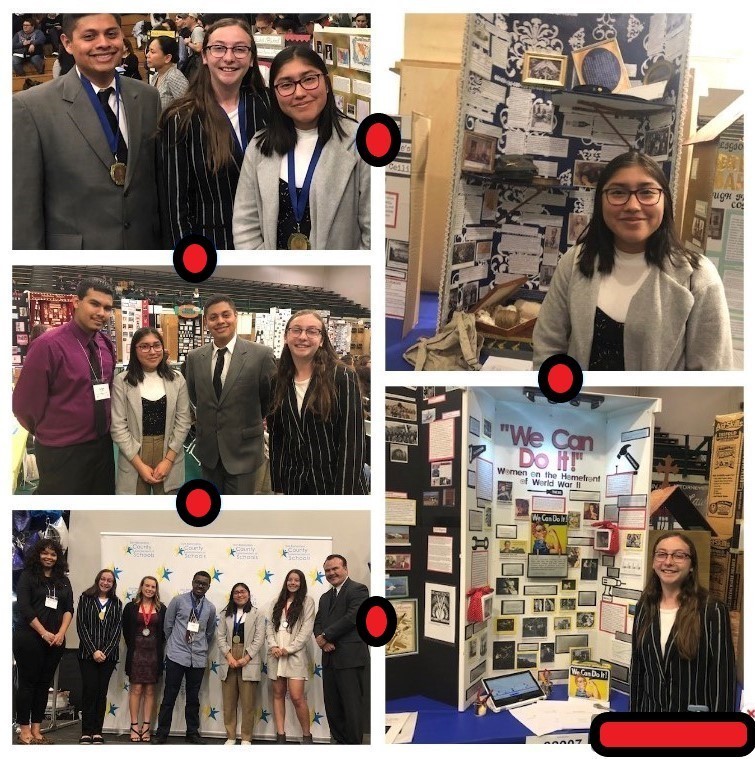 Michele Crawford
19 days ago
Due to rain in the forecast the Hesperian Ninja Warrior Finals will be rescheduled to FRIDAY, APRIL 3 2020. Elementary will start at 8:00 AM, middle school at 10:15 AM, and high schools at 11:15 AM.
Hesperia Unified
20 days ago
View All Posts »
Accreditedby the Western Association of Schools and Colleges
PBISSilver School
AvidSchoolwide Site of Distinction
JROTCAward Winning Bulldog Army