Live Feed
Here are your Citrus Belt Area Athletes of the year!!! Congratulations Melody Landphear and Ethan Burkel. Well deserved awards after leading your teams to CIF Championships this year!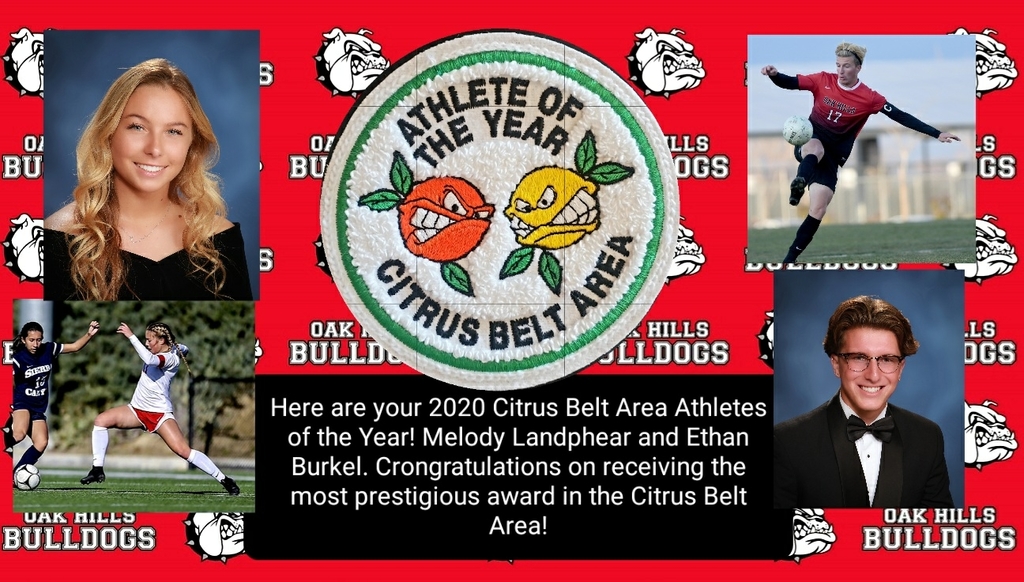 Oak Hills High School
1 day ago
Attention OHHS Students and Families:
Students in grades 9-11 will be keeping their textbooks and chromebooks over the summer. They will return these items in late July and receive their new textbooks and a new chromebook on the same day. If your student is moving to another school, they will need to return these items to the office before leaving.
Oak Hills High School
4 days ago
View All Posts »
Accreditedby the Western Association of Schools and Colleges
PBISSilver School
AvidSchoolwide Site of Distinction
JROTCAward Winning Bulldog Army