The Family and Community Engagement Summit starts tomorrow! Hosted by San Bernardino County Superintendent of Schools, this FREE virtual event is designed with a focus on students' academic and life success, providing tools and strategies for parents. Be sure to register at
https://sbcss.k12oms.org/38-202225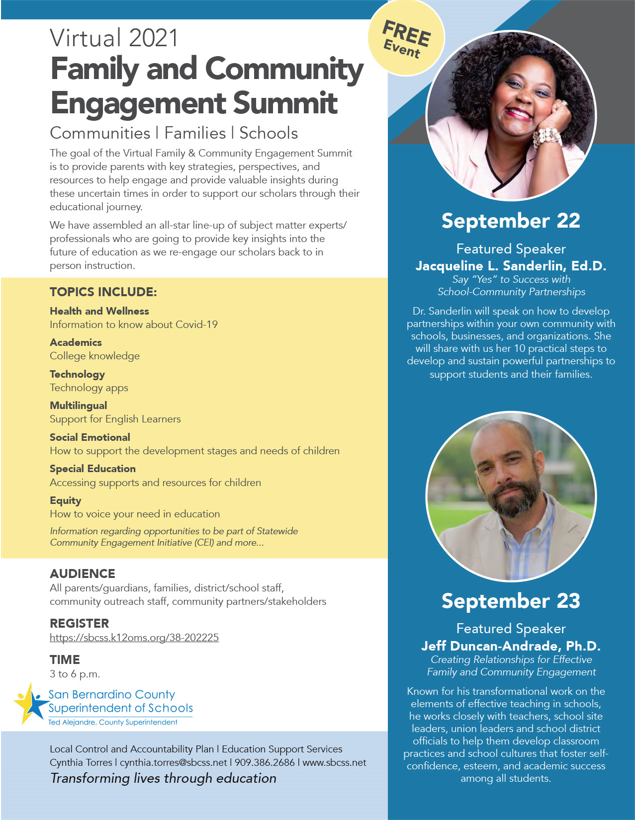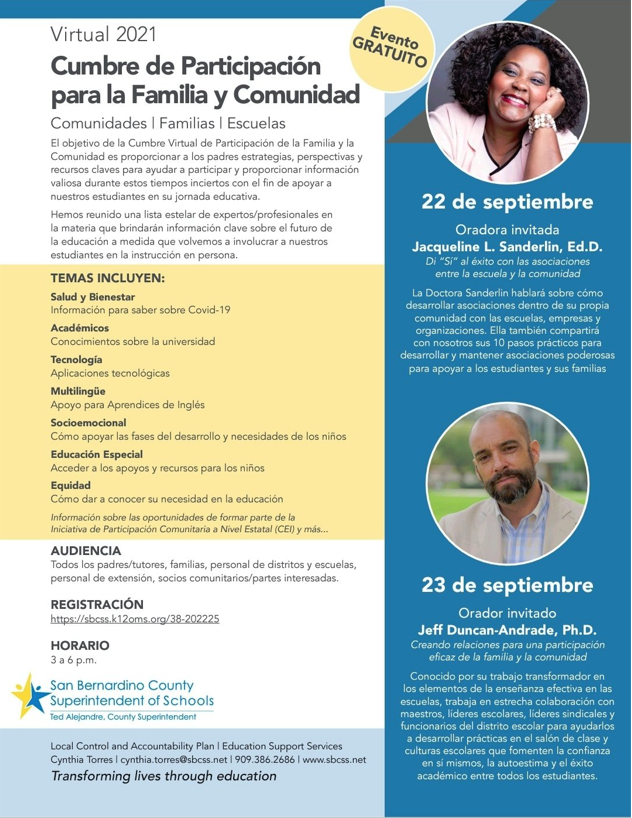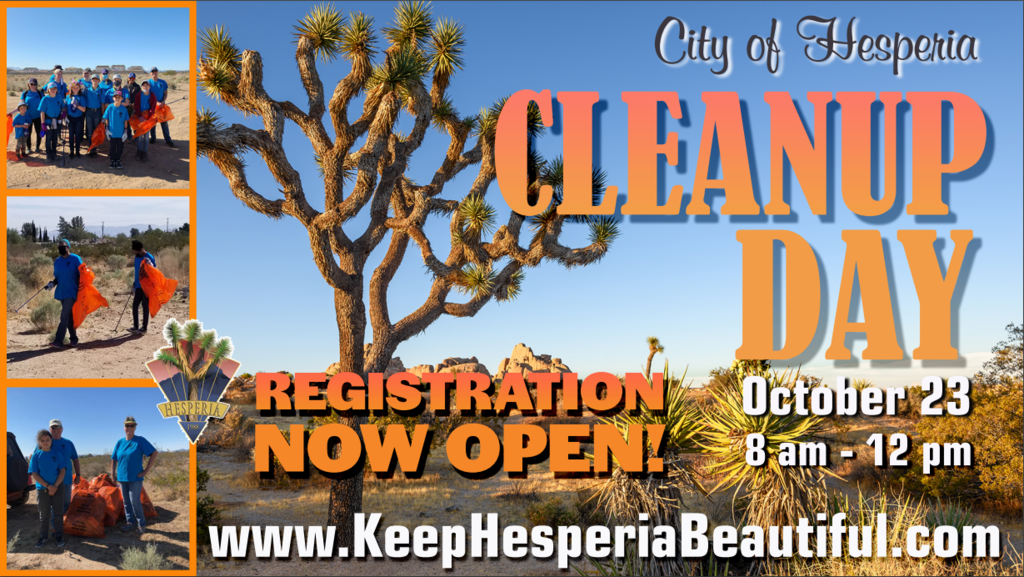 Hello Bulldog Families. A Nutritional Services Income Form was sent home with your student today. If you could please fill it out on paper or digitally at family.titank12.com we would greatly appreciate it. The form helps your child's school receive the full educational funding it deserves! All information is kept confidential. Thank you for your help! #ItsAGreatDayToBeABulldog #IMPACTtheFutureHUSD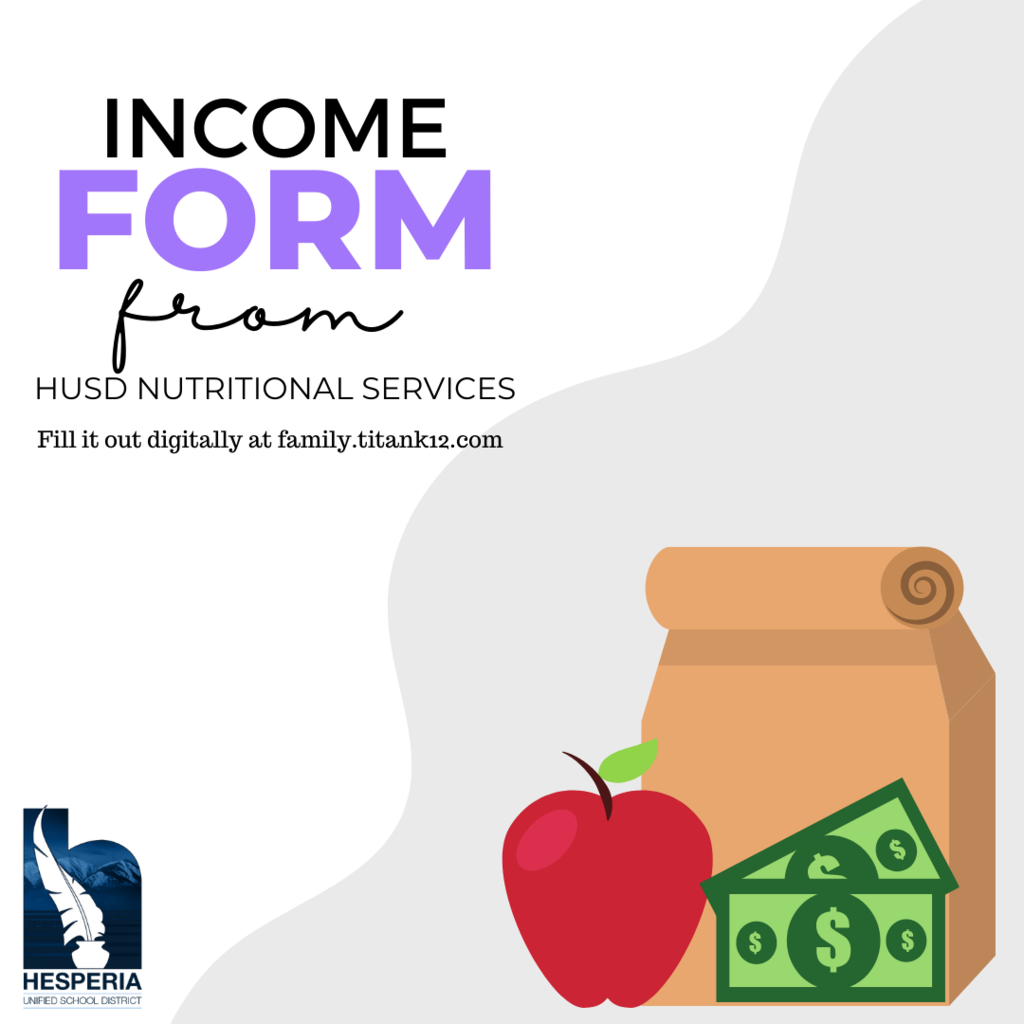 Hey Bulldog Families! Progress Reports were sent home with your student(s) today during 4th period. Please remember you can always check student grades daily using Infinite Campus. If you need your access code, please call our Counseling Department 760-244-2283 x4762 or 4763 #ItsAGreatDayToBeABulldog #IMPACTtheFutureHUSD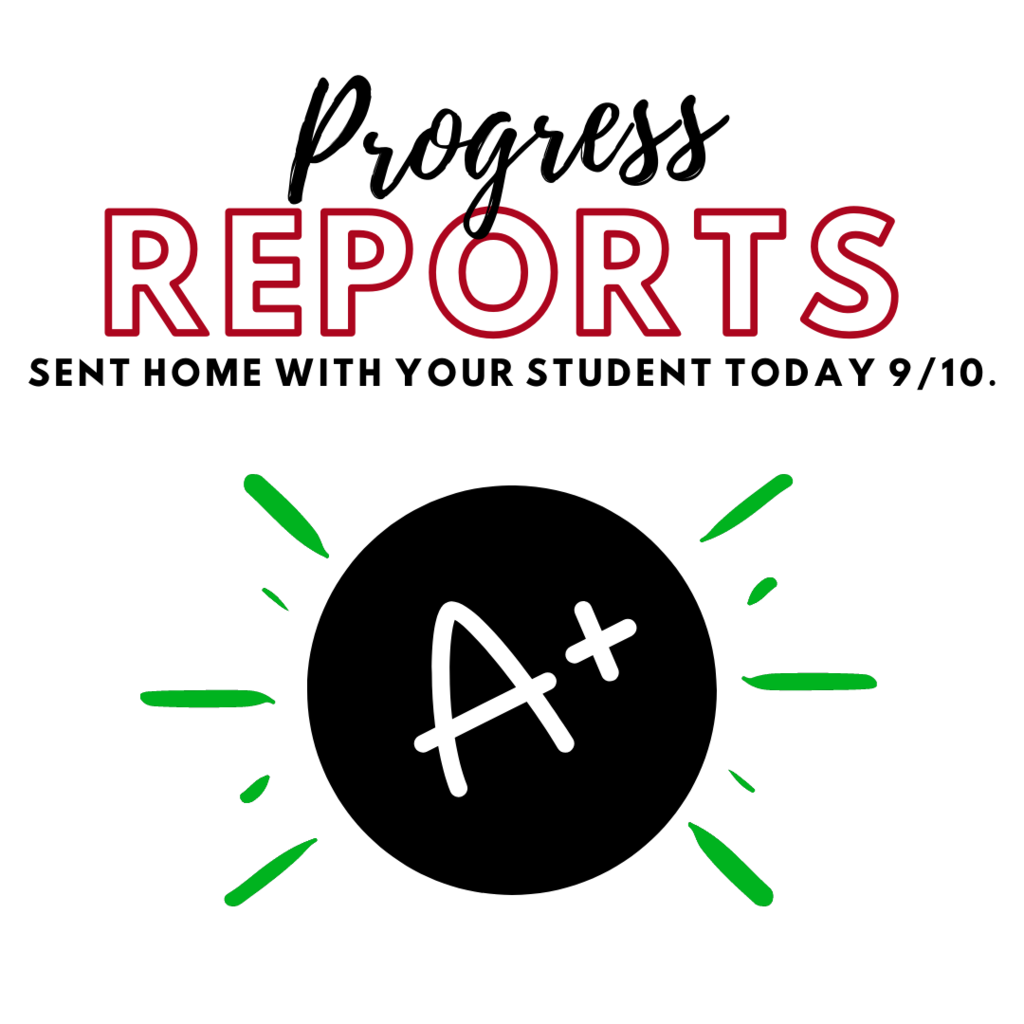 NEW date for Back to School Night. Due to the voting on September 14th, we've moved BTSN to Wednesday September 22nd at 6:00pm. We are hoping the 3rd time is a charm! Sorry for the inconvenience. We hope to see you there! #ItsAGreatDayToBeABulldog #IMPACTtheFutureHUSD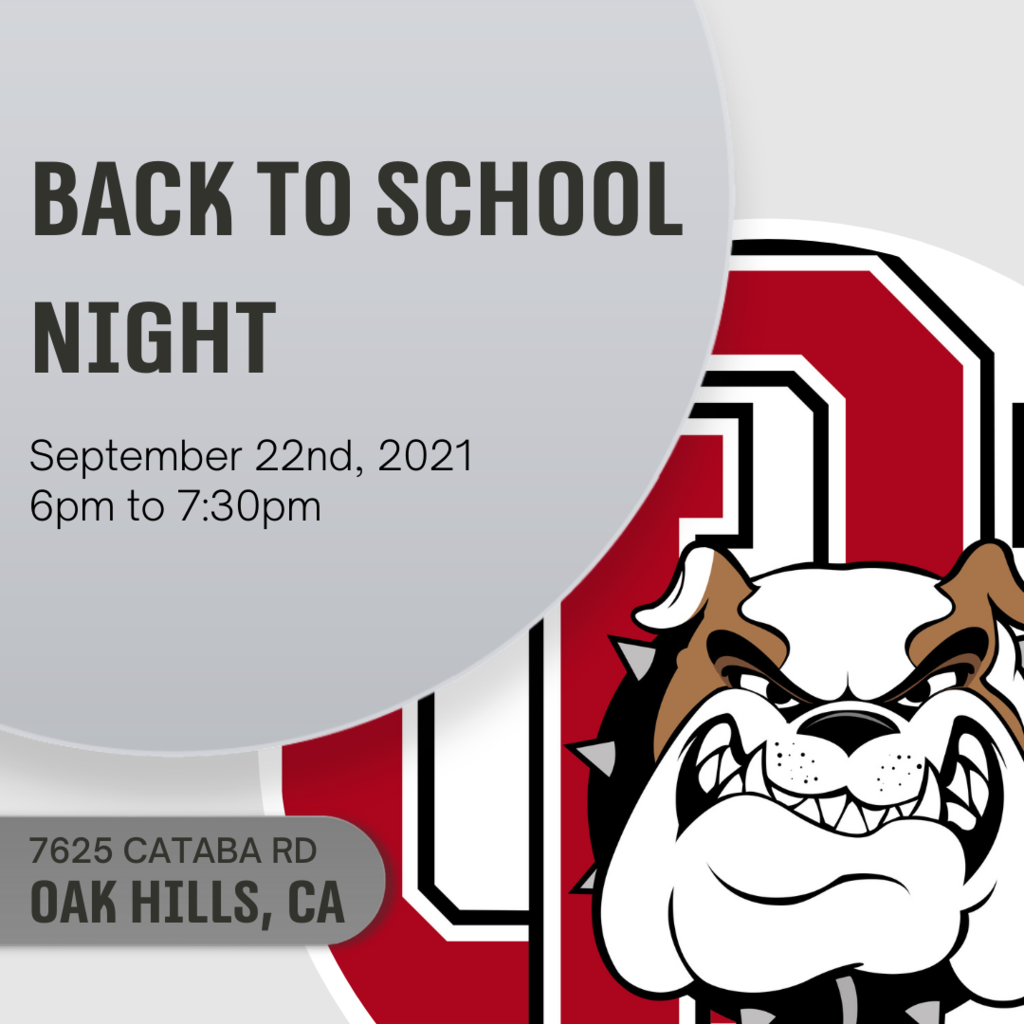 Hey Bulldog Parents! Want to get to involved in our Bulldog Parent Center? Please reach out to our Bulldog Parent Center via their email,
bulldogsparentcenter@gmail.com
Please include the information in the picture. #ItsAGreatDayToBeABulldog #IMPACTtheFutureHUSD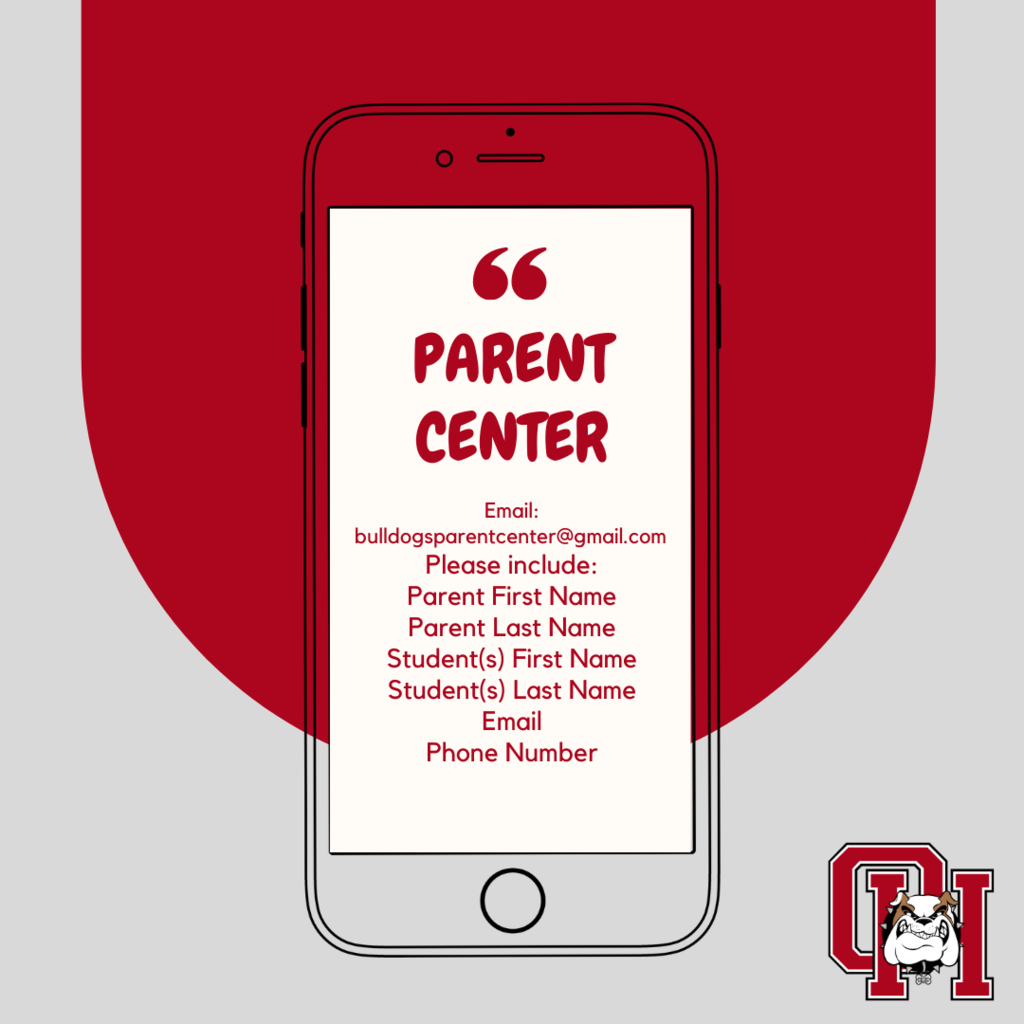 There will be no school this Monday, September 6, 2021 in observance of Labor Day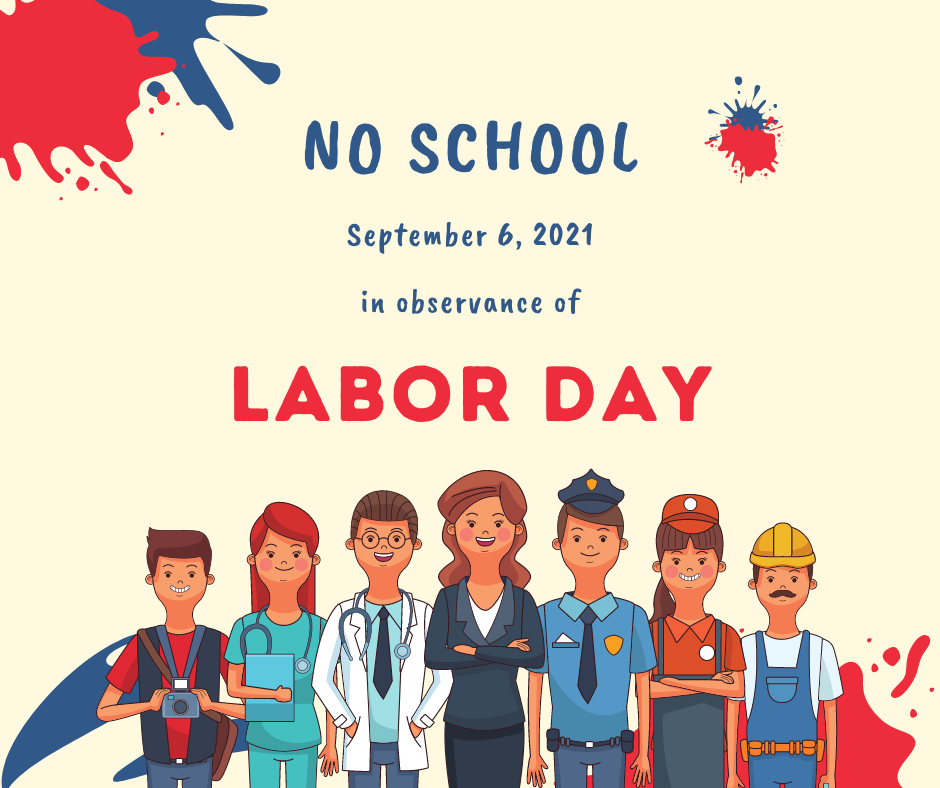 Hello Bulldog Families! We have our updated Policies and Procedures available on our website. Please go to
www.oakhillsbulldogs.com
click Menu, click Our School, then click the triangle for the drop down, then click School Policies. It contains dress code info, tardies, attendance, ASB, Athletic information and so much more! #ItsAGreatDayToBeABulldog #IMPACTtheFutureHUSD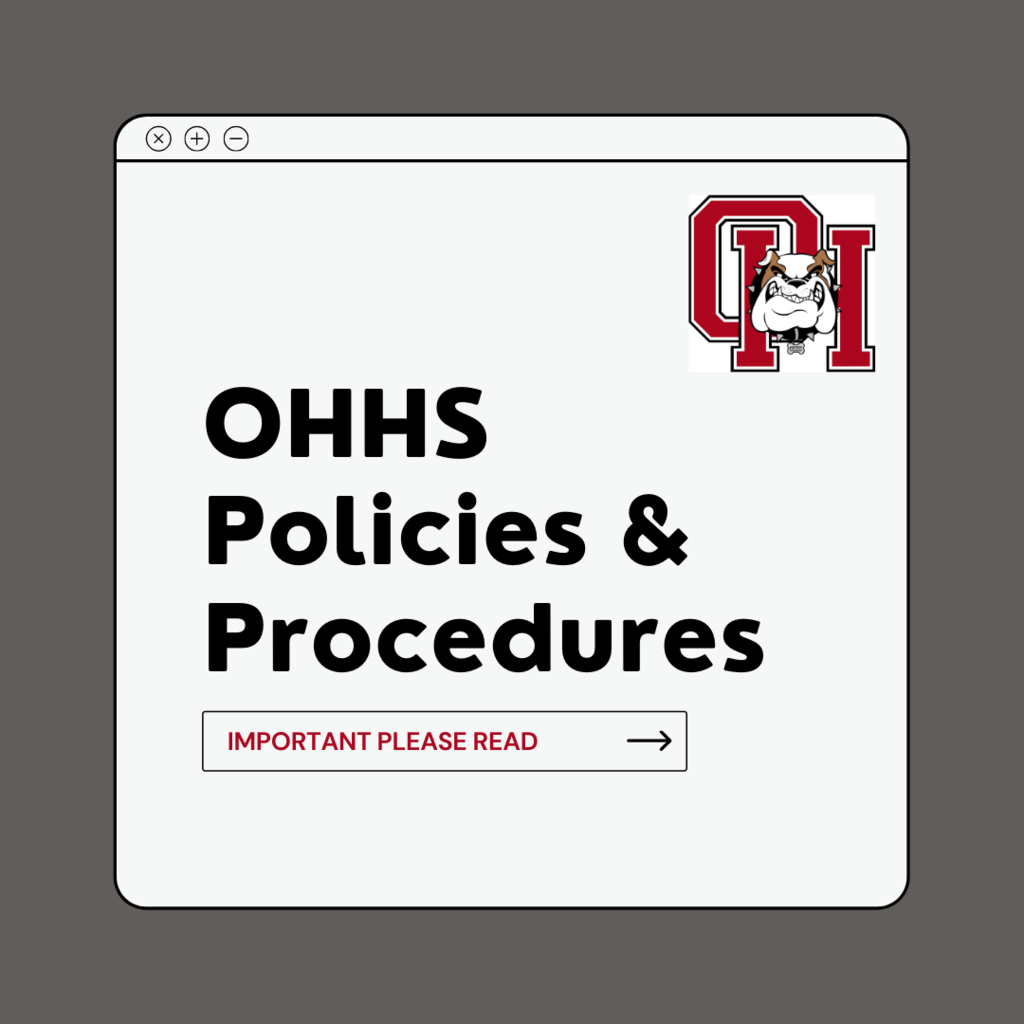 Hey Bulldog Students! If you're staying after school for tutoring, ECA or a club, we have 2 buses that will be in the front of the school. They depart at 5:30, so please be on time! #GoBulldogs #IMPACTtheFutureHUSD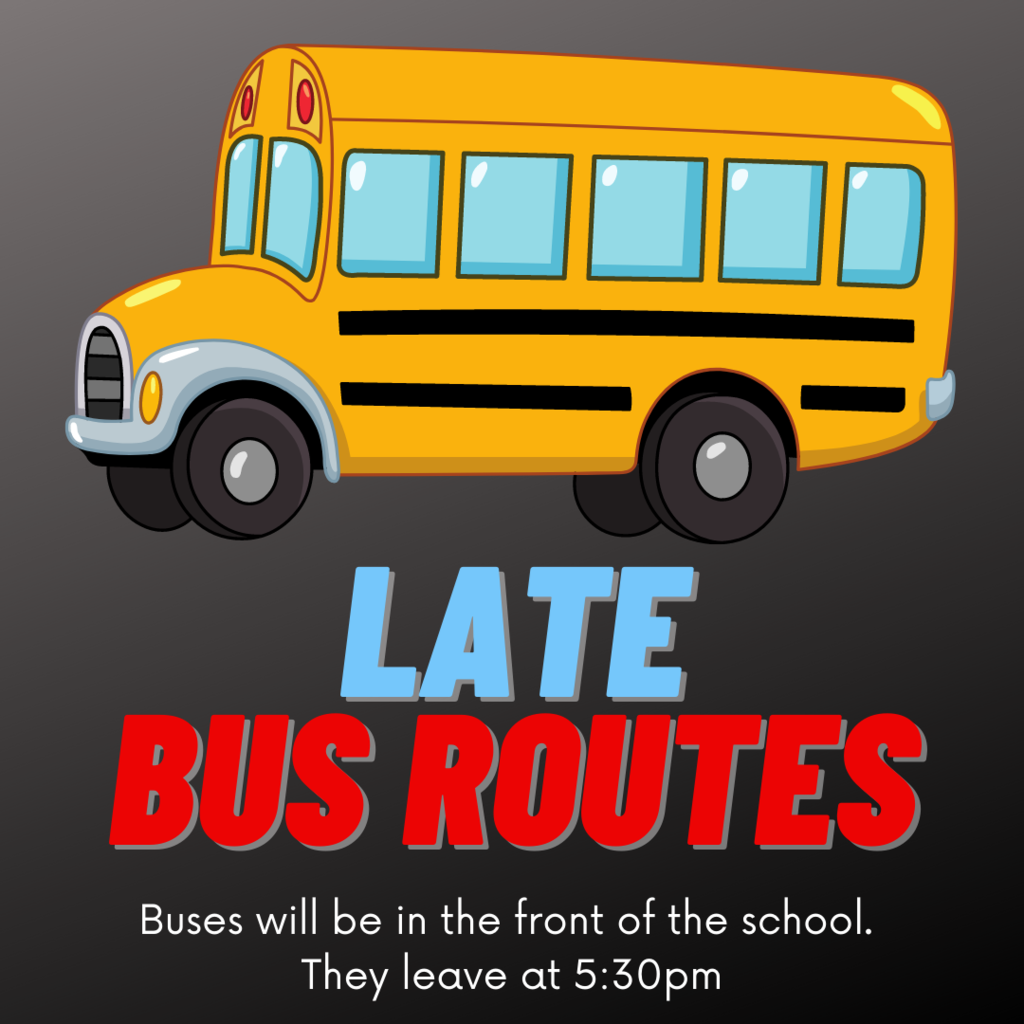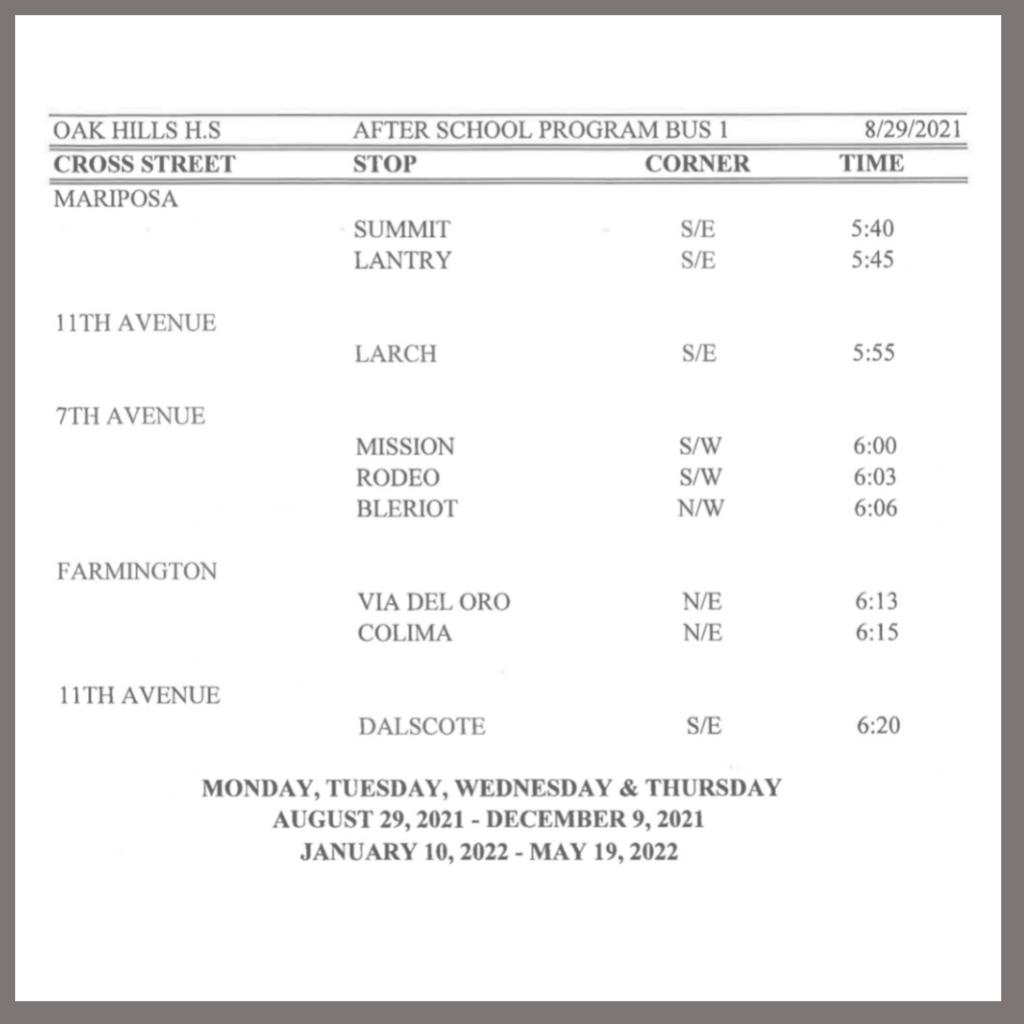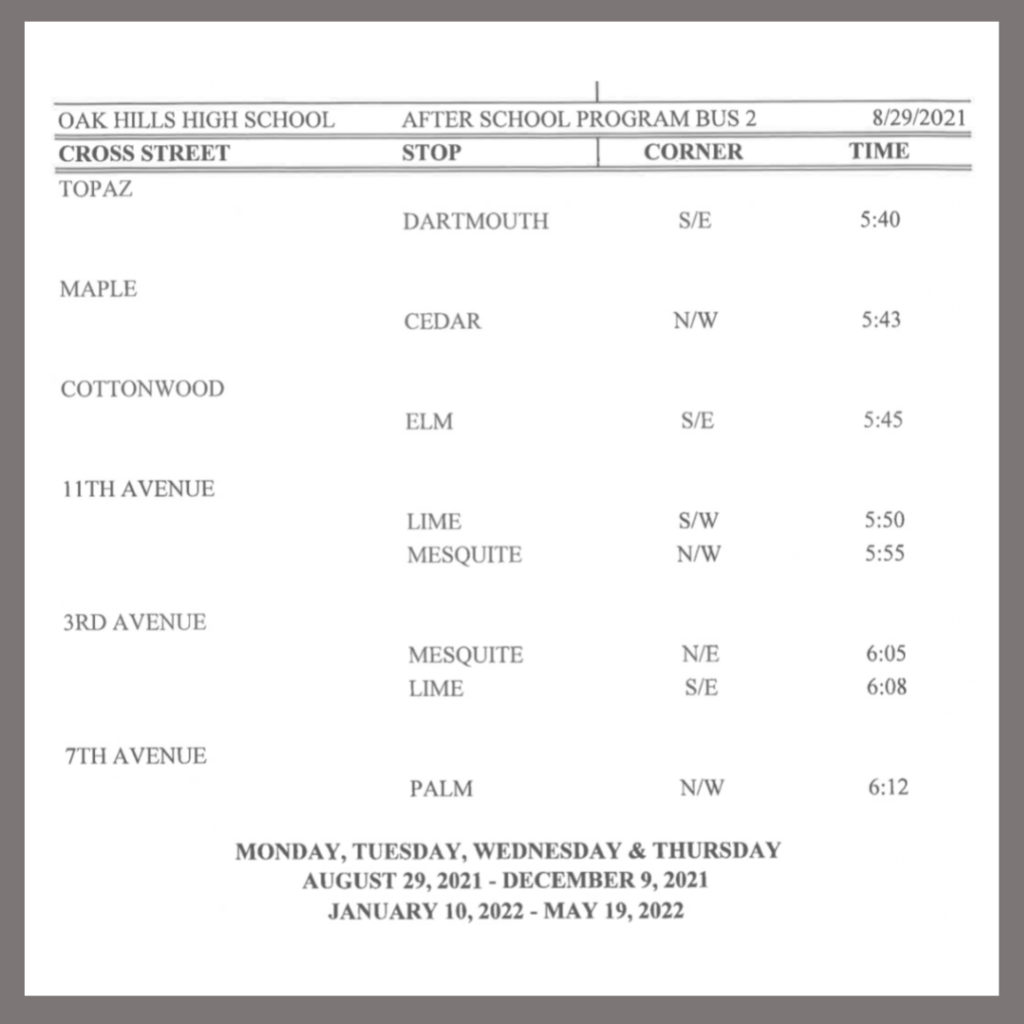 Hey Bulldogs! Don't forget Picture Days are Wednesday for 9th/12th and Thursday for 10th/11th. You can order pictures online
www.schoolhousephoto.com
or bring your order form to turn in when you take your picture. If you need an order form check with your teacher or in ASB. #ItsAGreatDayToBeABulldog #IMPACTtheFutureHUSD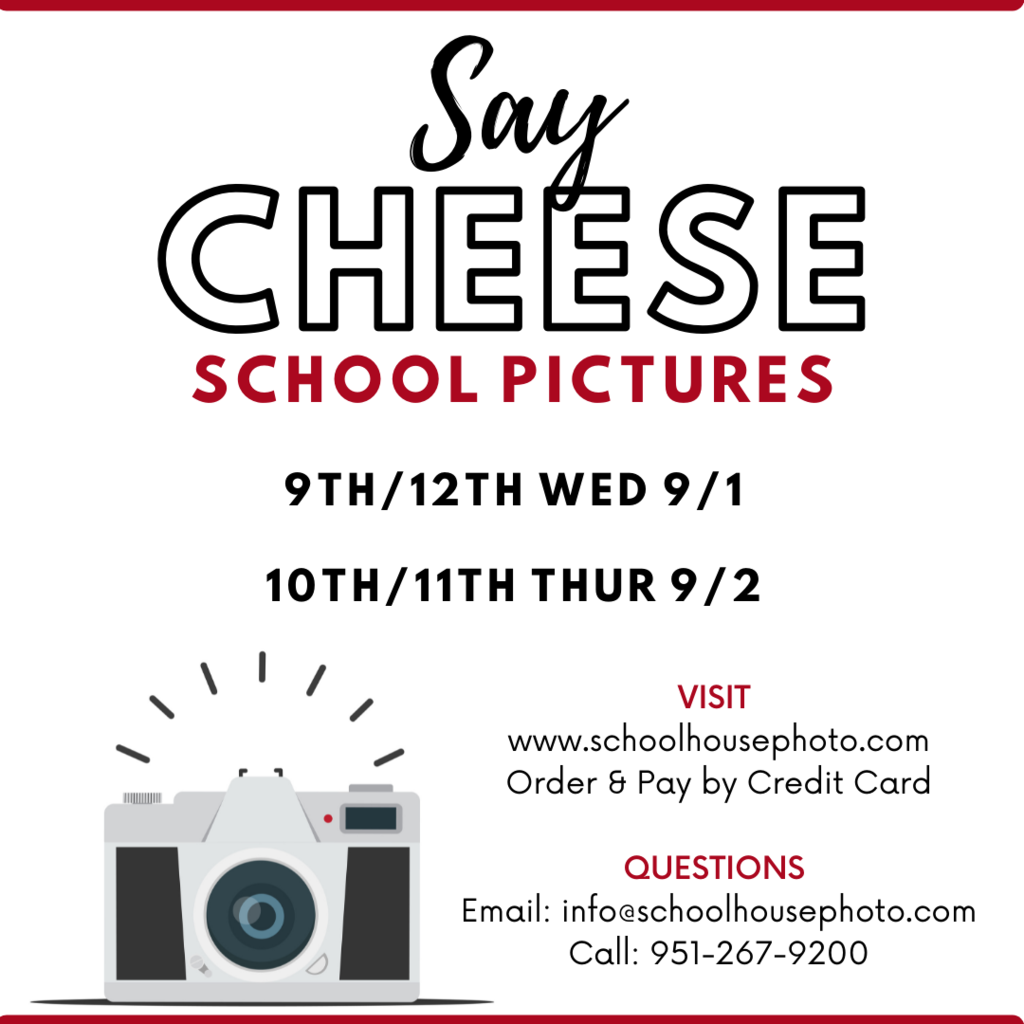 Your Bulldogs are now 2-0 on the season after taking down the Highland Bulldogs. Great effort by our team tonight! Thank you community for coming out and packing the house! Next game will be vs. Palmdale at home on 9/3. Come out and support your Bulldogs!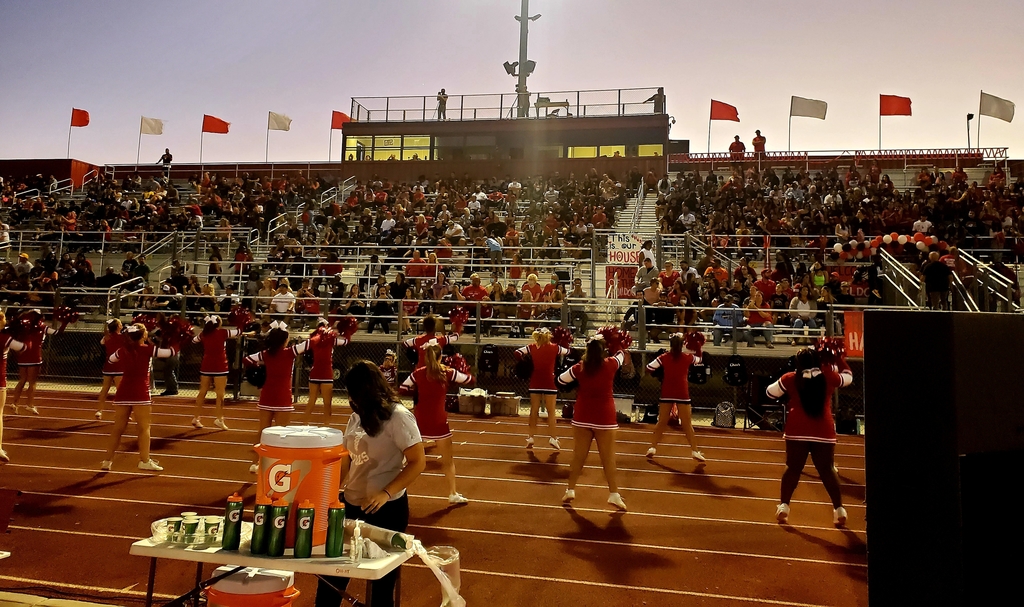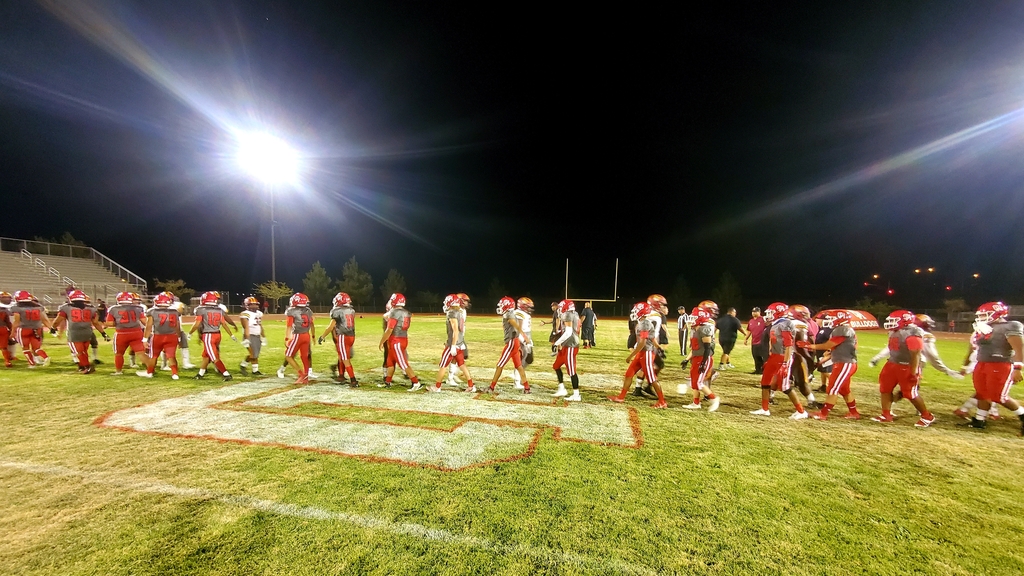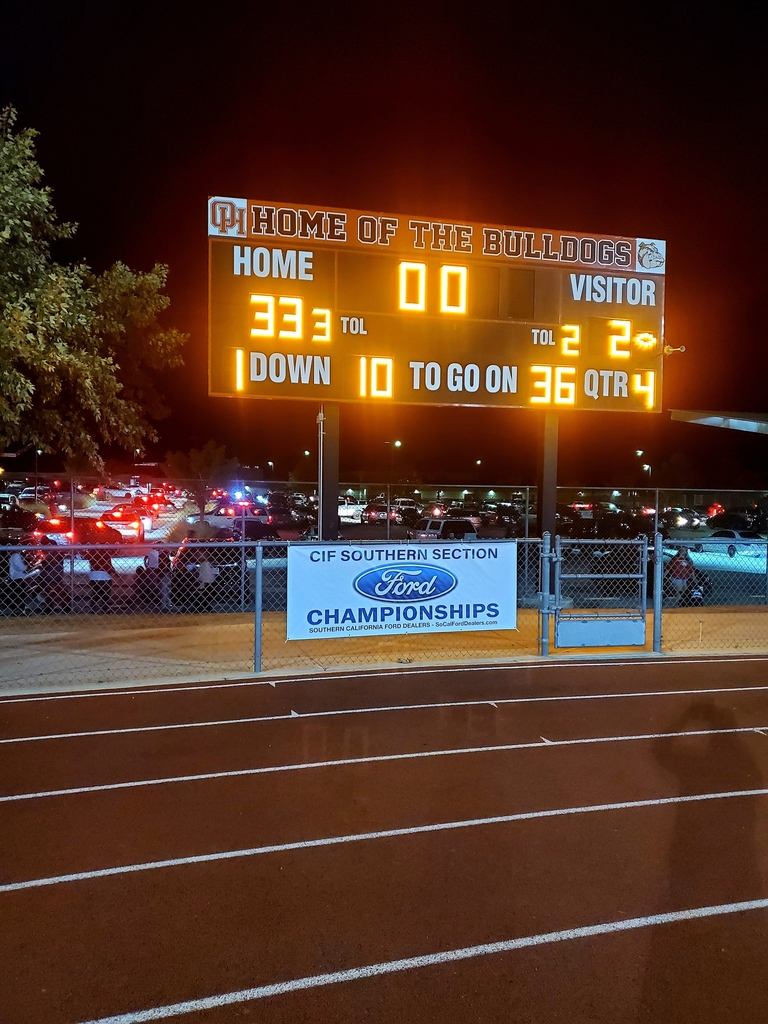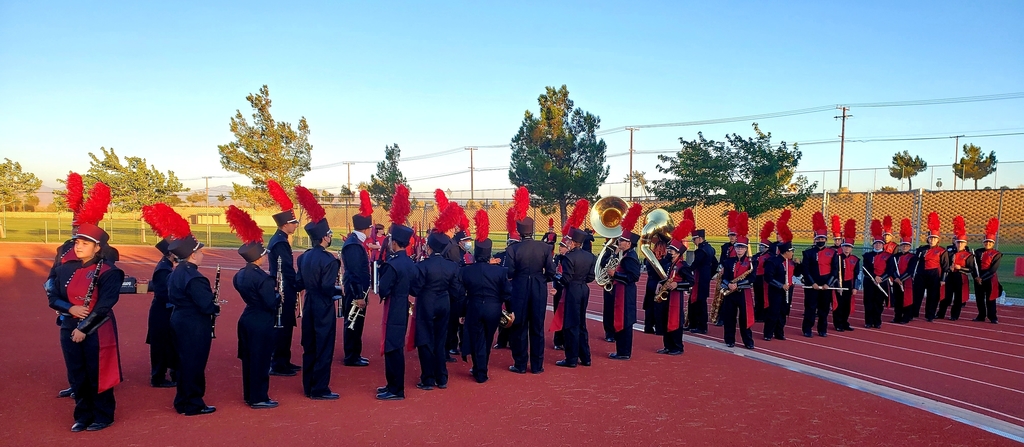 Battle of the Bulldogs Friday night at 7pm!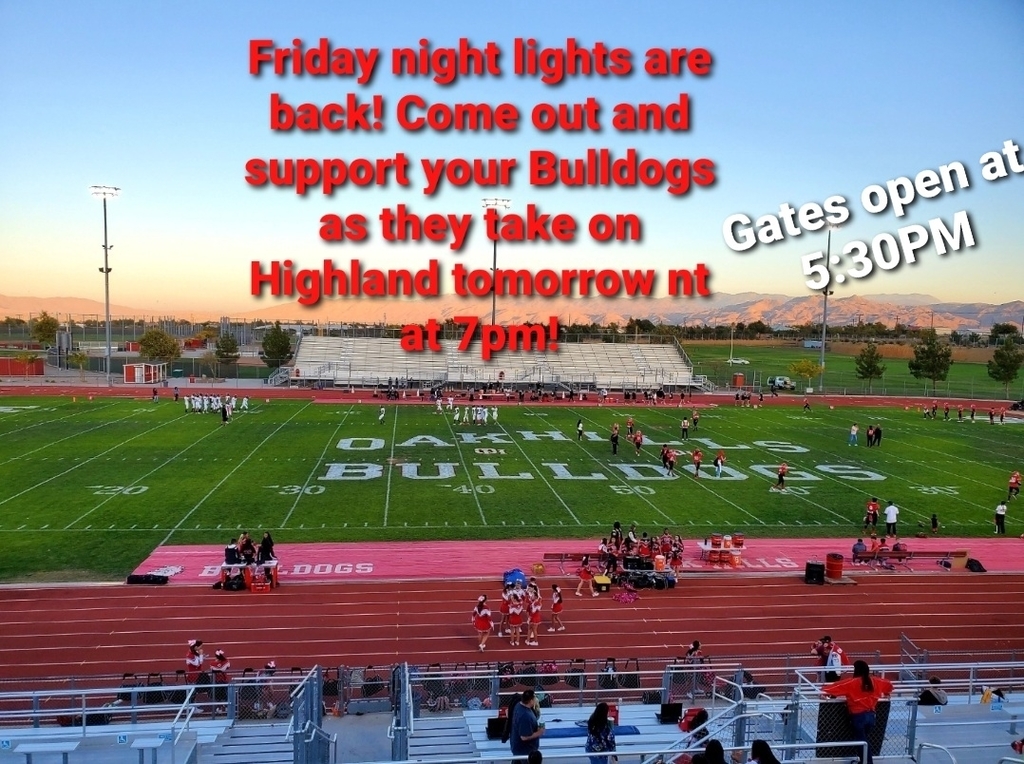 Bulldog Students & Parents! Bus Passes will be required on 8/23/2021. If you have not filled out a Mode of Transportation form, they are available in the Student Support Office. We MUST have a Mode of Transportation form on file to be able to provide a Bus Pass. If you have any questions please call 760-244-2282 x4765 or x4766. #ItsAGreatDayToBeABulldog #IMPACTtheFutureHUSD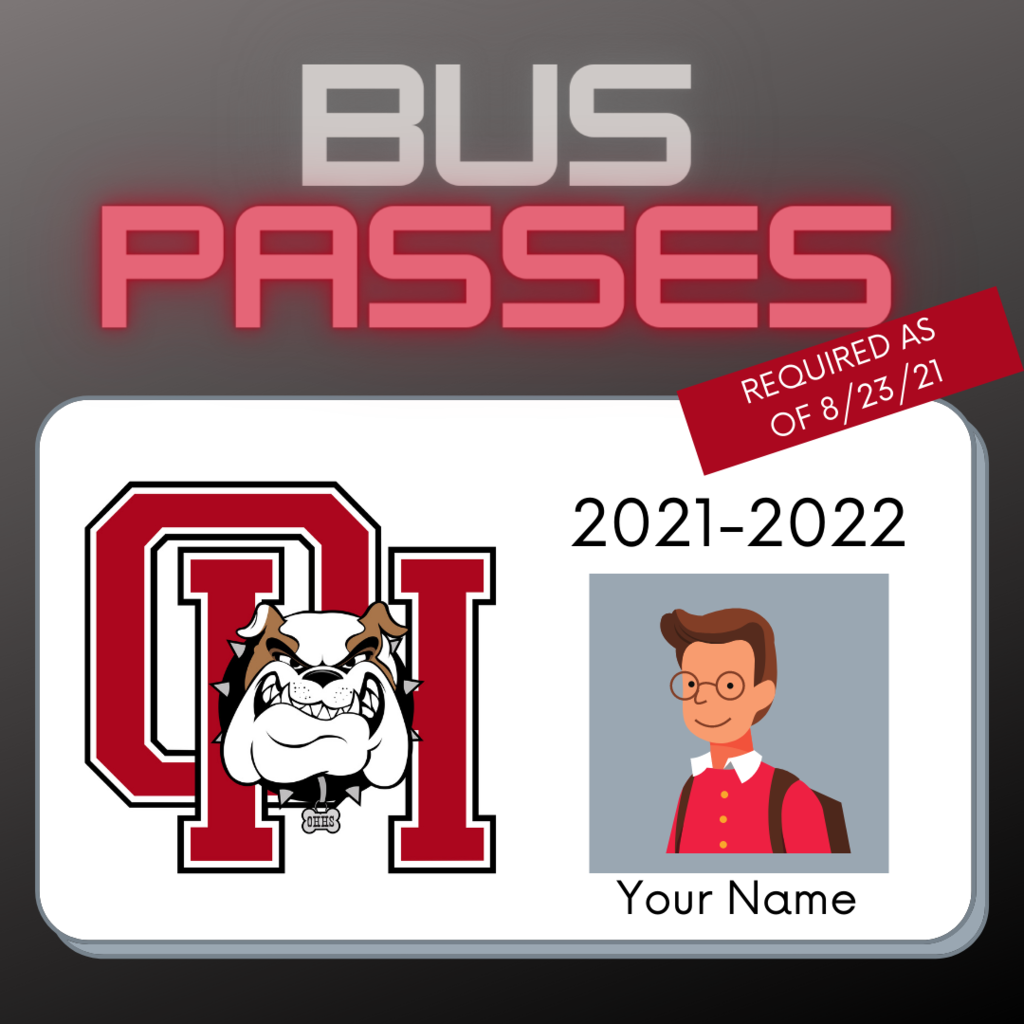 Hello Bulldog Parents, we'd love to see you at our Back to School Night event on Wednesday 8/25/21 from 6:00pm to 7:30pm. We will meet you in the main quad by the Administration Office. Get a chance to learn about the programs at OHHS as well as meet your students teachers. We look forward to seeing you there! #ItsAGreatDayToBeABulldog #IMPACTtheFutureHUSD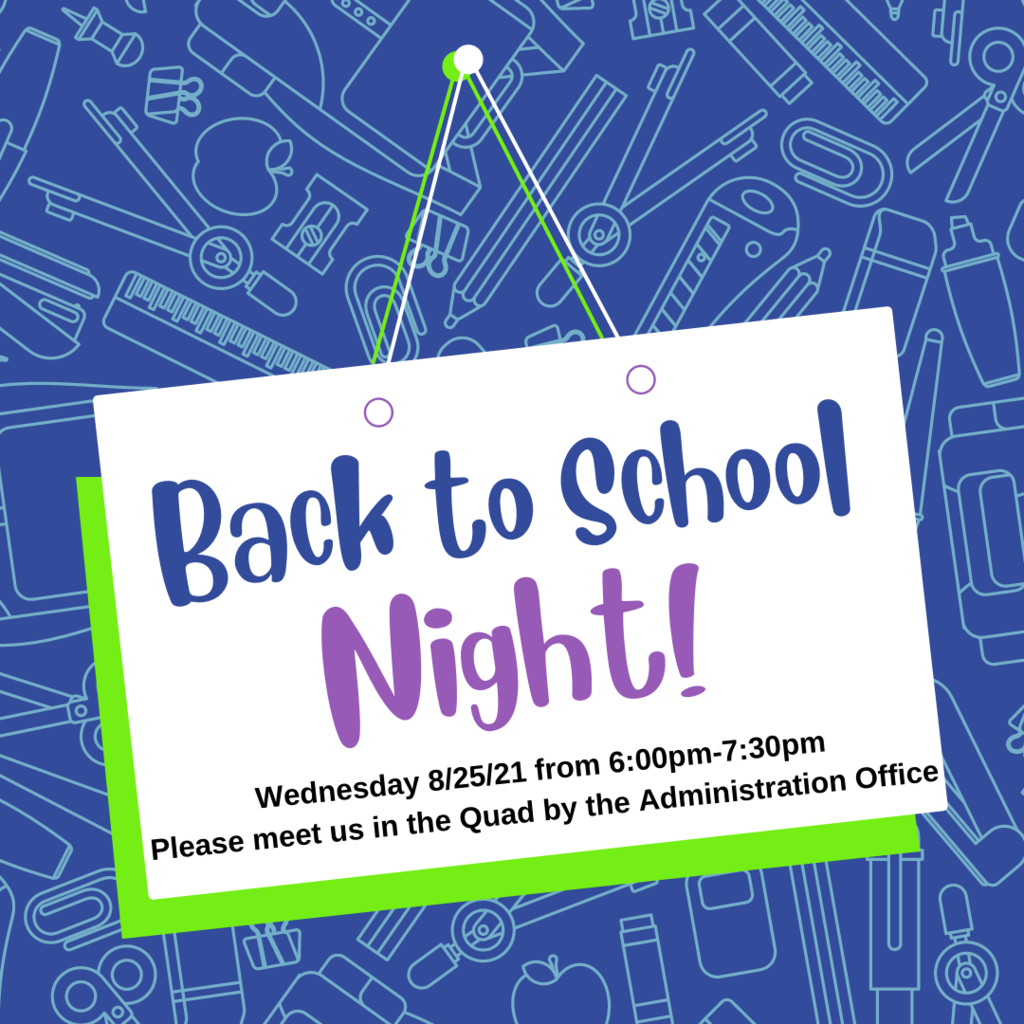 Bulldog parents, welcome to the 2021-2022 school year! The Bulldogs Parent Center was established in 2011 by a group of volunteer parents that wanted to support their students and Oak Hills High School (OHHS). Open to all guardians and parents of OHHS students, it is the best way to make connections with the school administration and learn about school events/activities. Our goal is two-fold: To establish a strong partnership between parents and OHHS, and to support our Bulldog students. You are a key piece of that success! We invite you to join our meetings on the 1st Wednesday of each month at 9am in our campus ASB room. If you're unable to attend our meetings and would like more information, please send an email to
BulldogsParentCenter@gmail.com
- include your name, your OHHS student's name and their grade. Thank you, and we look forward to partnering with you!

*Attention Bulldog Athletes* Do not wait! Get your sports physicals Thursday at Dr. Hambrick's office! By appointment only.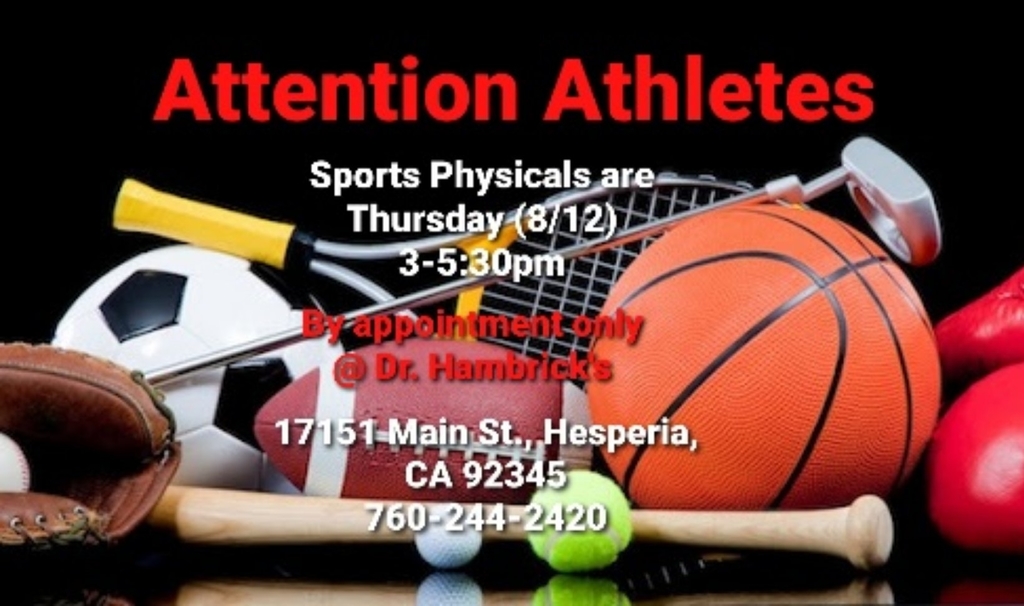 All district and school offices will be closed this morning due to a mandatory all district in service. All offices will be reopening later this afternoon. Thank you for your patience.

The 21/22 school year starts Thursday, August 5th. Hope everyone had a great summer! #tooshort #backtoschool #IMPACTtheFutureHUSD

We want to congratulate Coach Metzger in being named the Bulldogs new Head Football Coach! We know you will be great in this role! Coach Kistner, your Bulldog family thanks you and your family for everything you have done for Bulldog Football and we wish you the best at VVC!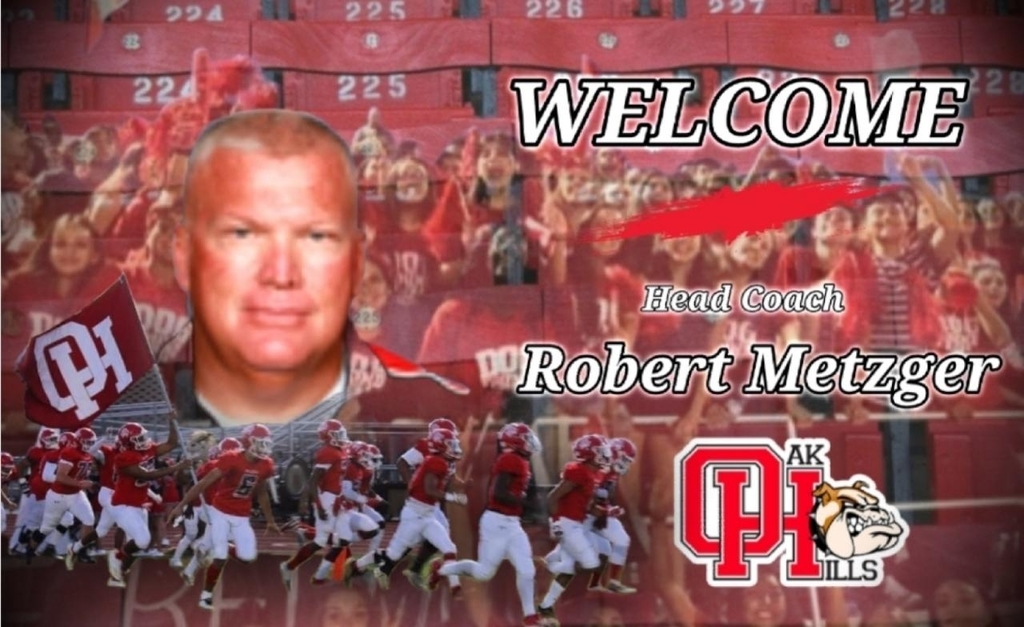 Class of 2022: Earn up to $40,000 in @CollegeBoard #OpportunityScholarships while planning for college. You're already doing the work, now get rewarded.
http://www.cb.org/opportunity