Due to unforeseen circumstances, we have to cancel our Winter Project Showcase tomorrow night (Dec 4th). We are sorry for the inconvenience and hope to see you all at our Spring Project Showcase on May 1st. Have a great day Bulldogs.

Good afternoon Bulldogs. Oak Hills High School is hosting our 2nd annual Winter Project Showcase on December 4th at 6pm in the PAC. Admission is free. Please come out and join us for an amazing evening as our students showcase many of the projects they have worked on during the semester. We will also have live performances by Drama, Jazz Band, and Mock Trial. Parent Center will be selling snacks and Digital Design will be allowing you to screen print your own OHHS t-shirt. We hope to see you there on Dec 4th.

We are preparing to run in the Great Hesperian Relay! Check out our live stream on
https://www.facebook.com/HesperiaUnified
in about 20 minutes as we run to Mesquite Trails Elementary School! #GHR2018 #IMPACTtheFutureHUSD

Congrats to our Mock Trial team. Lots of future lawyers here. So proud of our courtroom Bulldogs!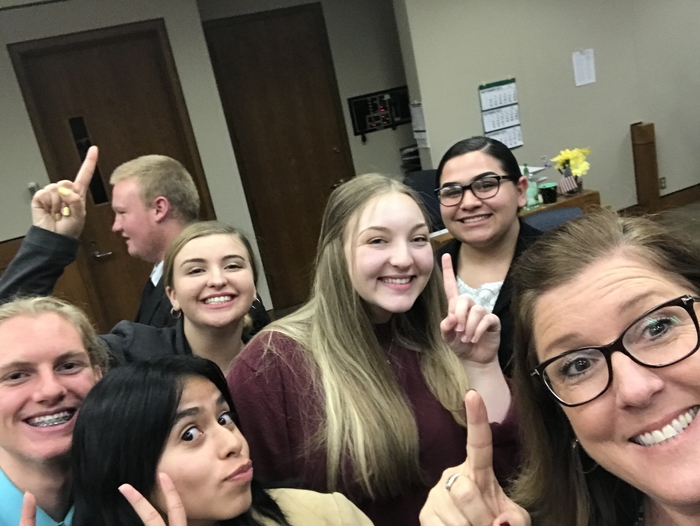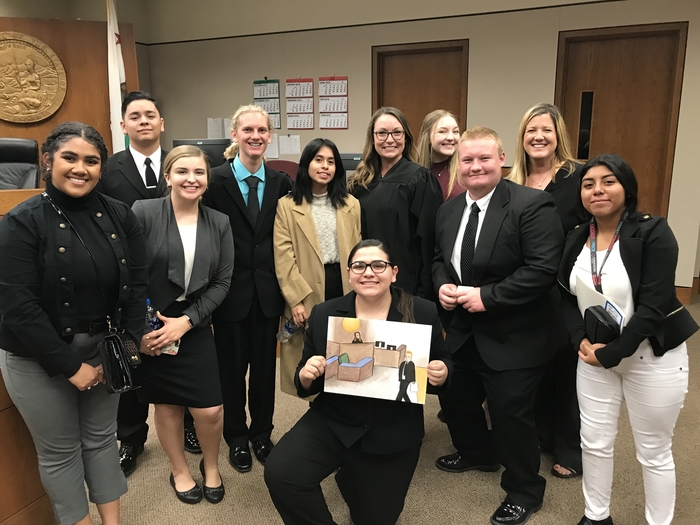 Congrats to Madison for signing with Concordia College, New York to play Volleyball. The Bulldogs are proud of you!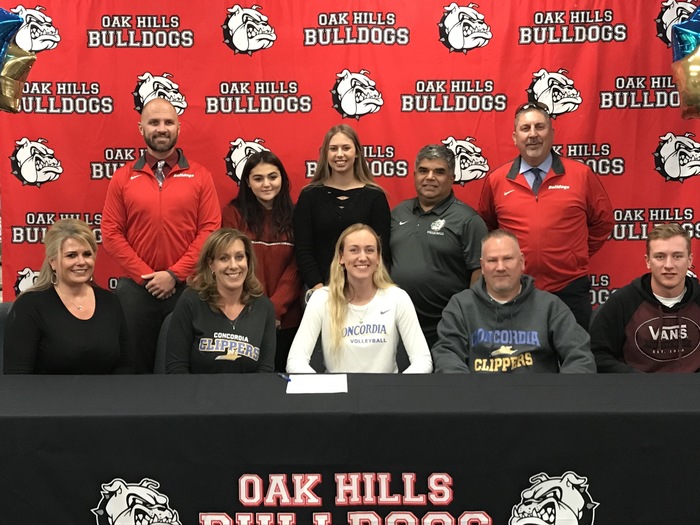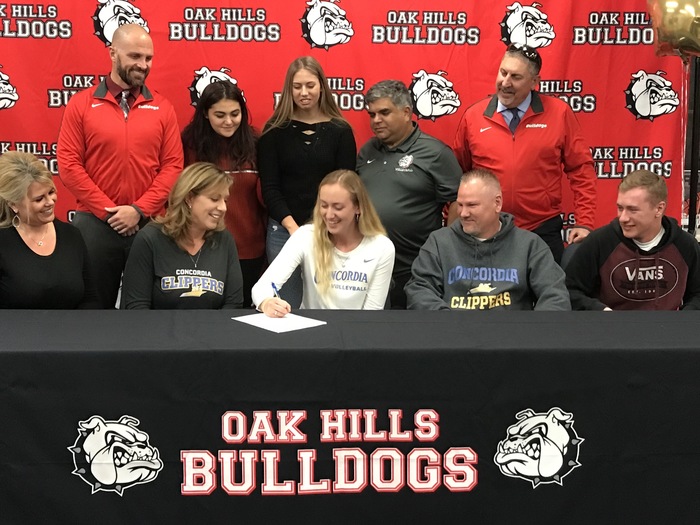 ASB Juniors are ready to visit Prom sites for next year!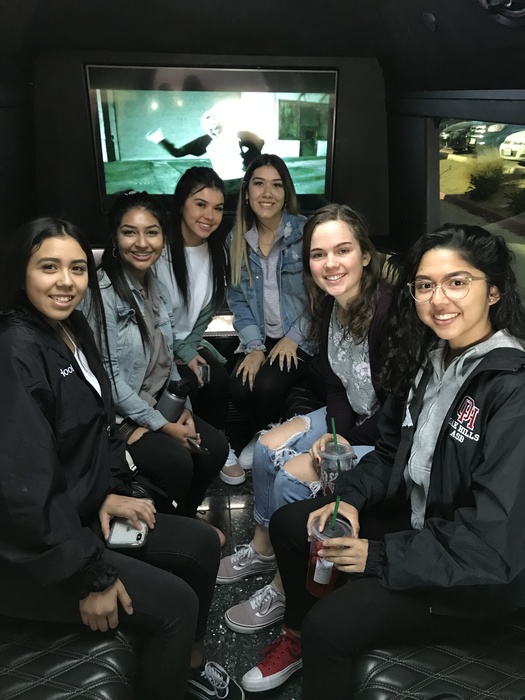 Varsity Basketball vs. Granite Hills. Let's go Bulldogs!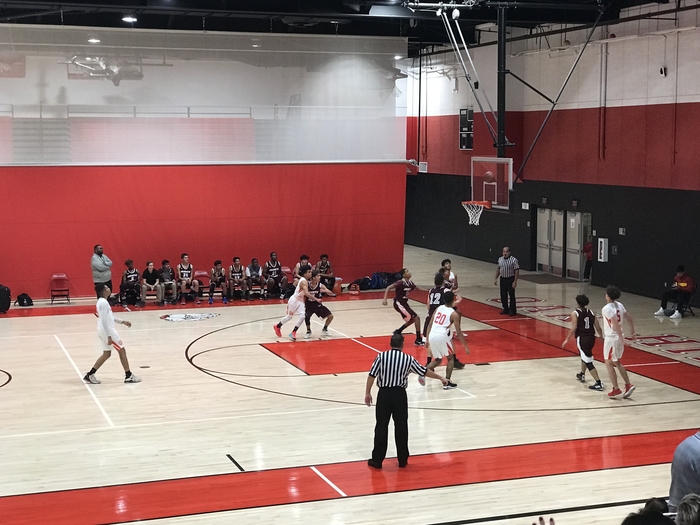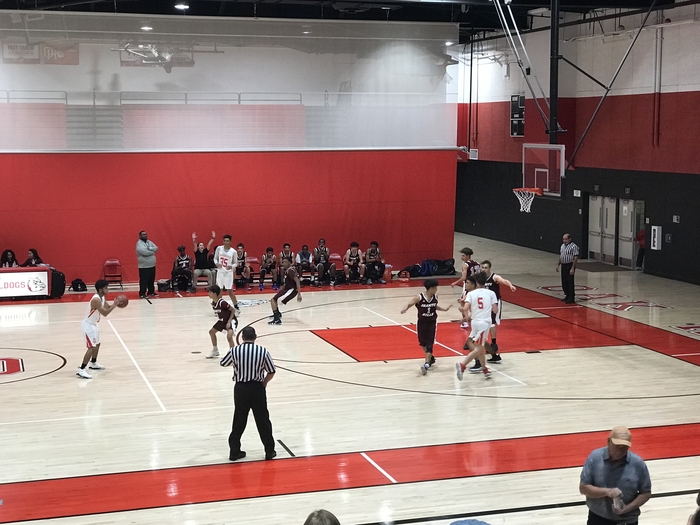 HUSD will be closed next week November 19, 2018 through November 23, 2018 for Fall Break. Classes will resume on Monday, November 26, 2018. Please have a safe and fun week!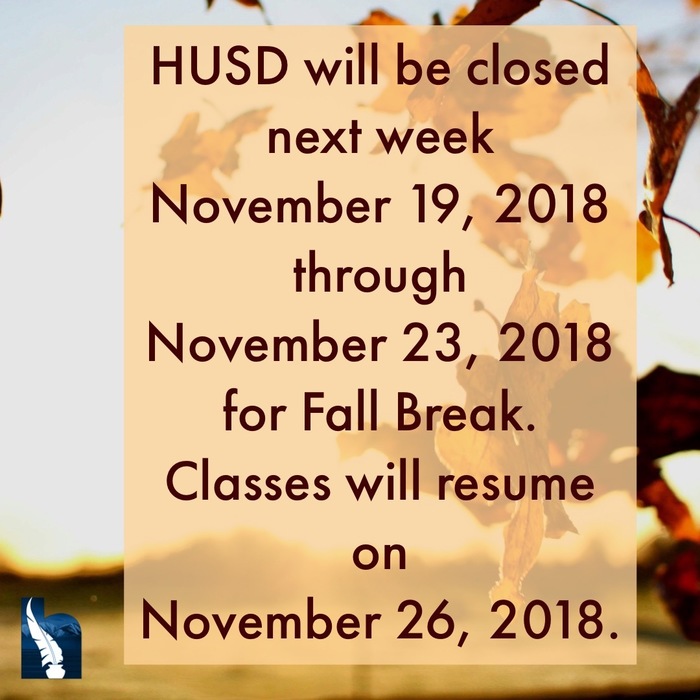 Congrats to his year's talent show performers. Talent show will be held December 7 in the PAC.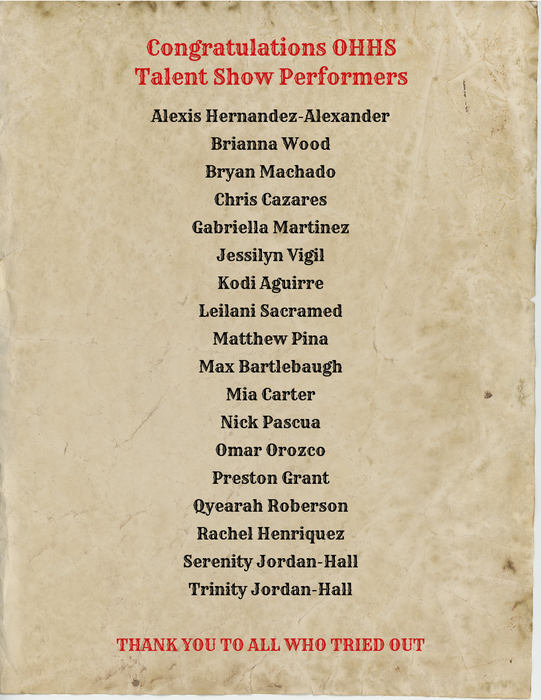 Opening Night of Newsies. Such talent!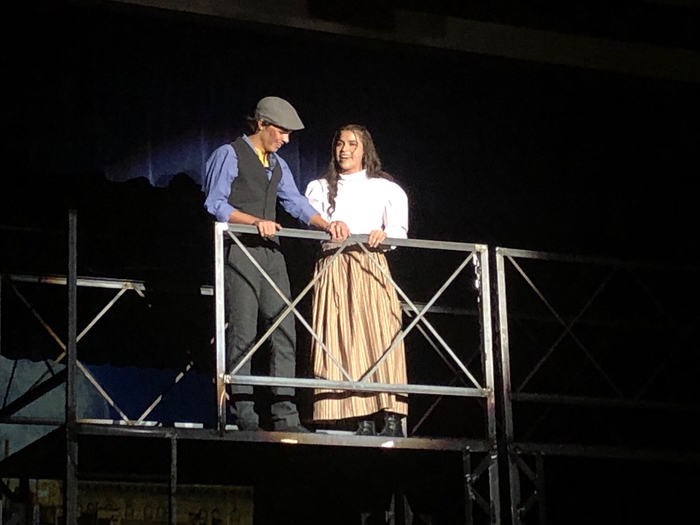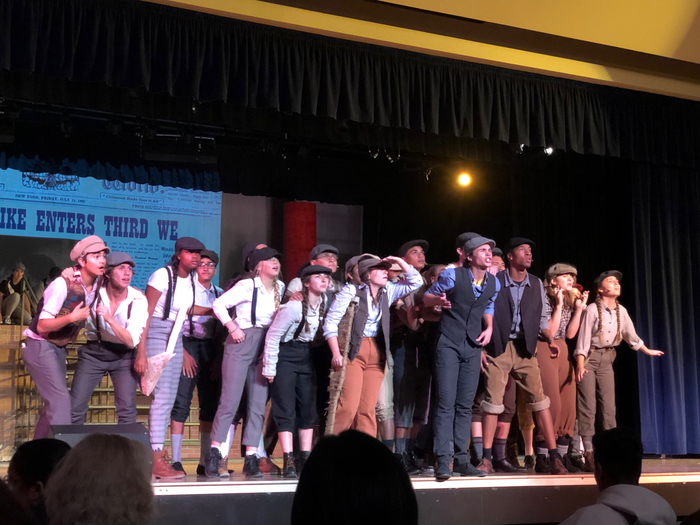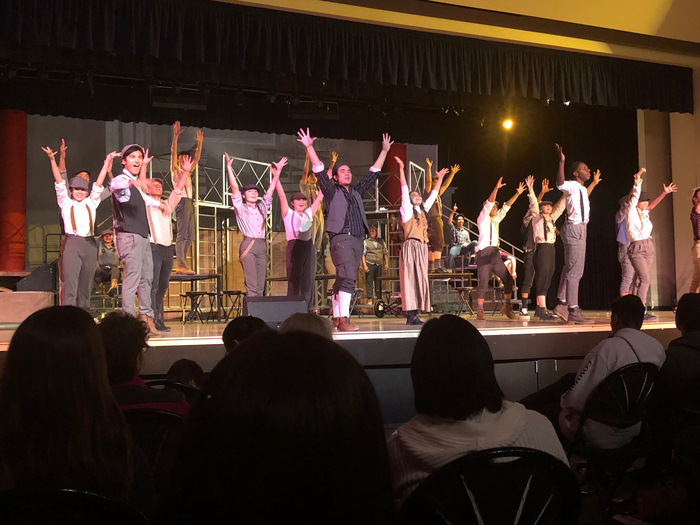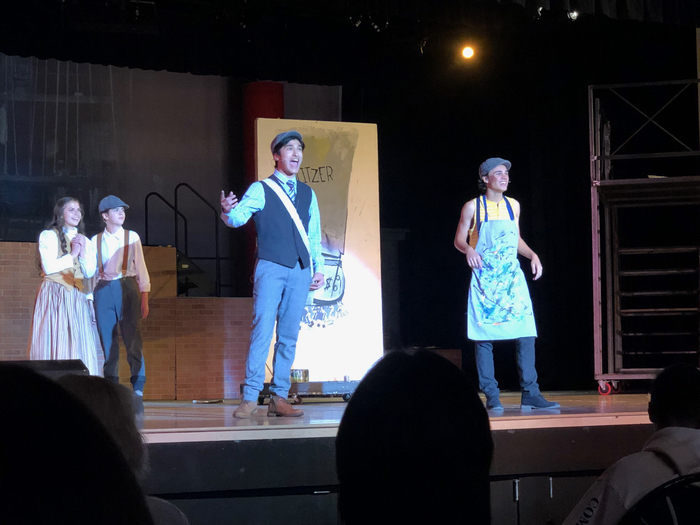 Come out and see NEWSIES performed by our award winning Drama department this week.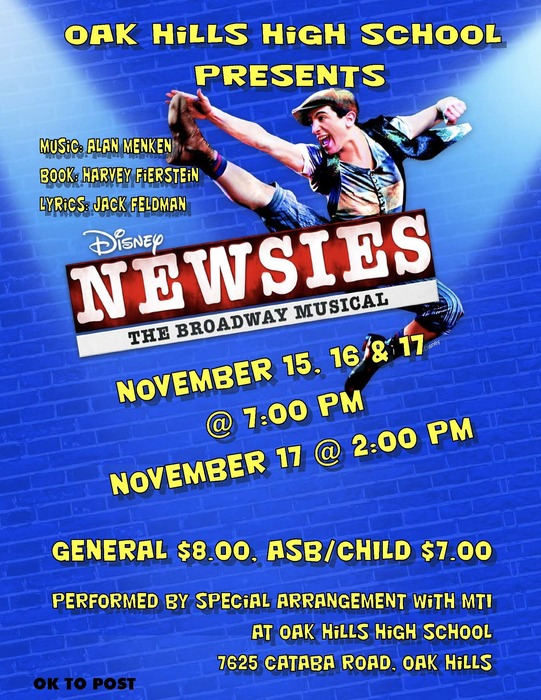 Mock Trial's 3rd Round at the VV courthouse. Team Red prosecution took on Cajon, and Team White defense went against United Christian Academy. Tough rounds and impressive performances by our Bulldogs.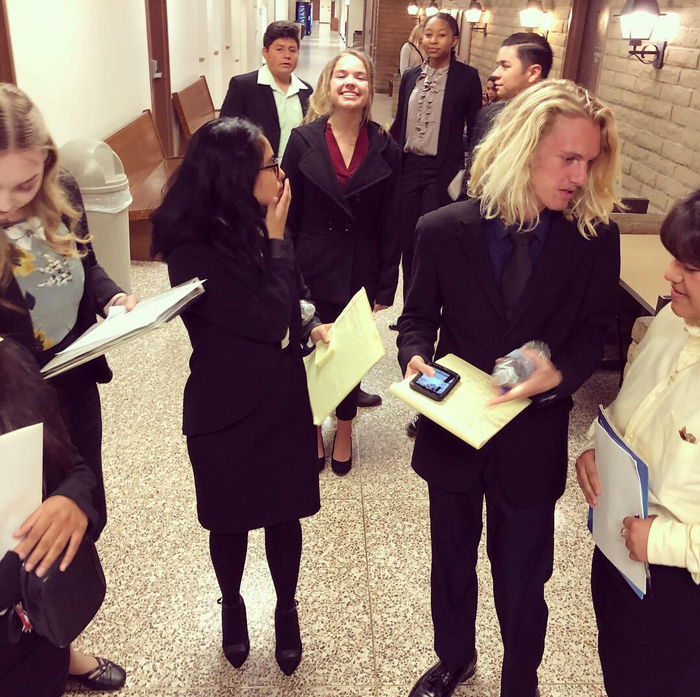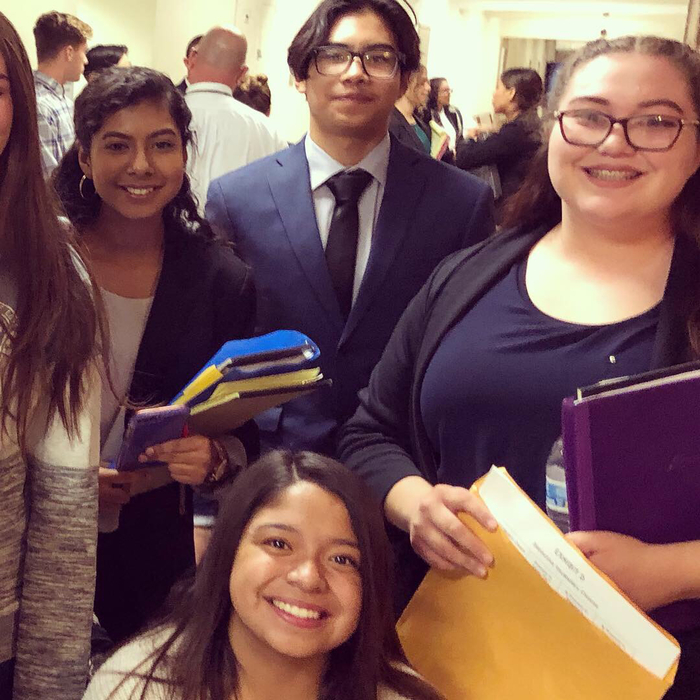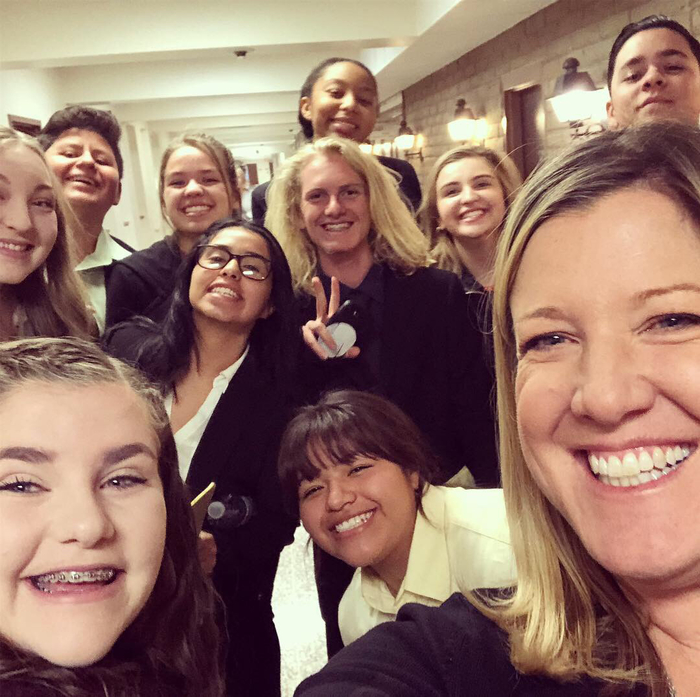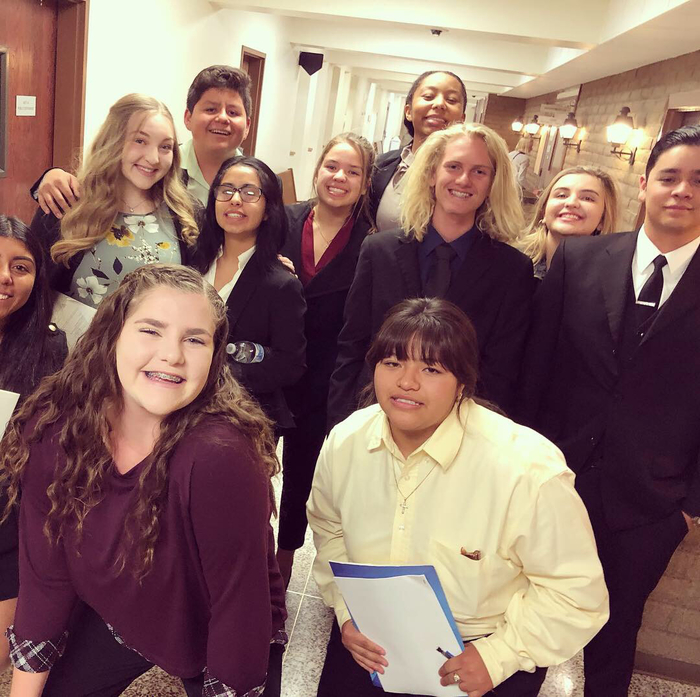 Oak Hills ASB at the CADA Leadership Conference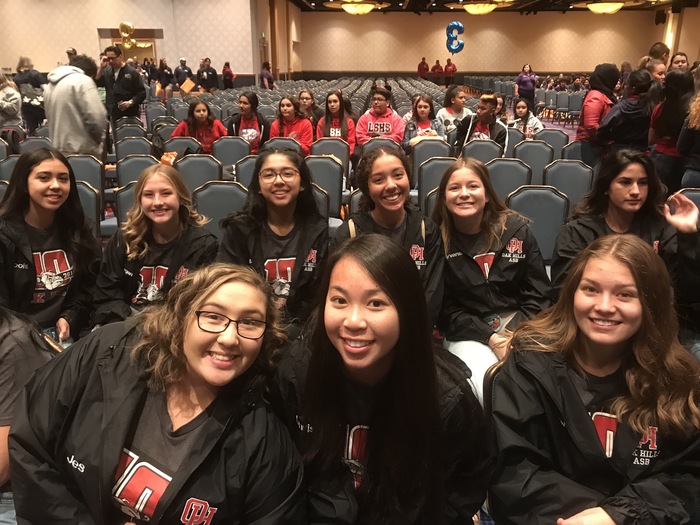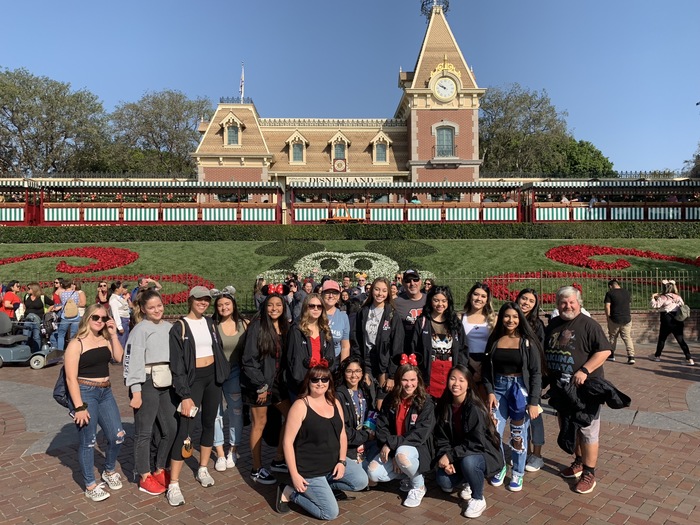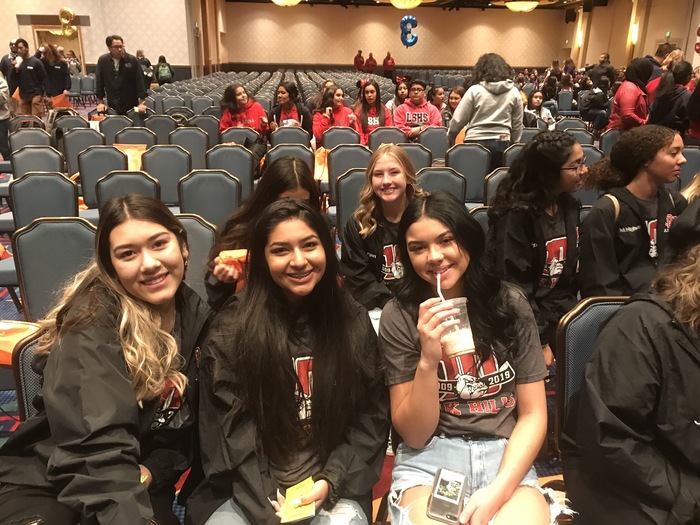 Bulldogs at the VVC automotive competition last Friday.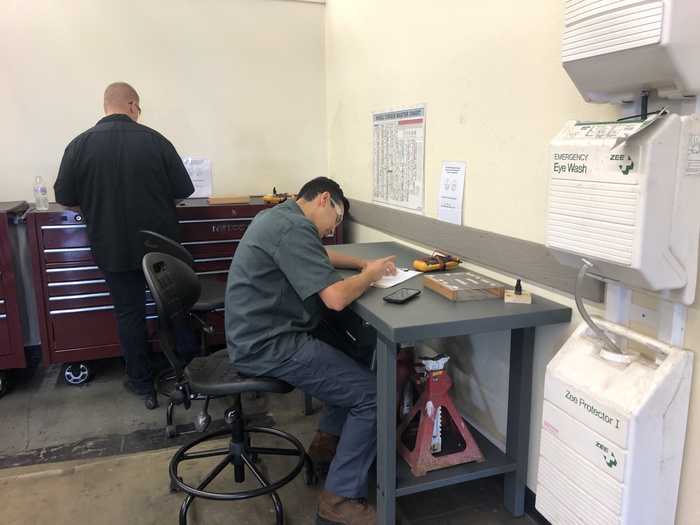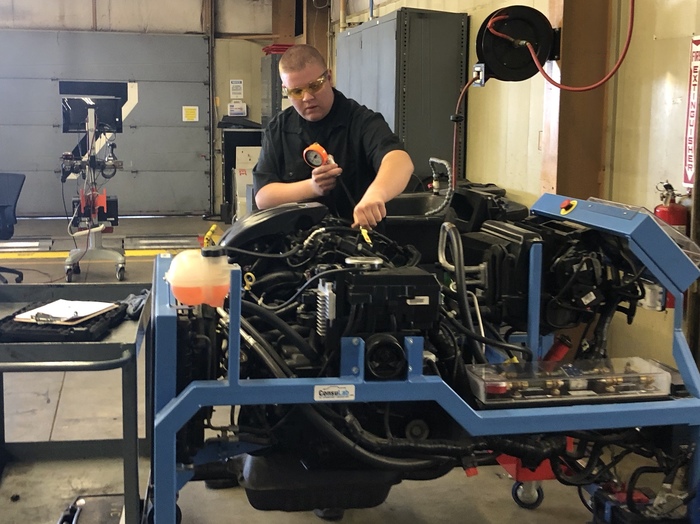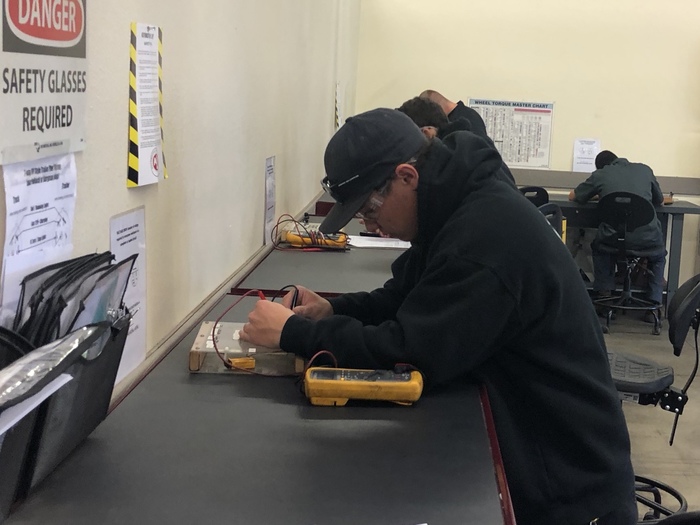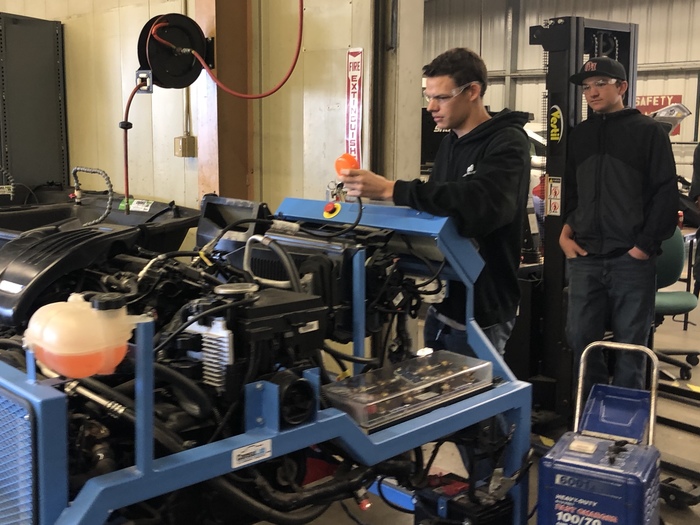 Oak Hill teams participated in the first competition for Cyber Patriot. Way to go Bulldogs!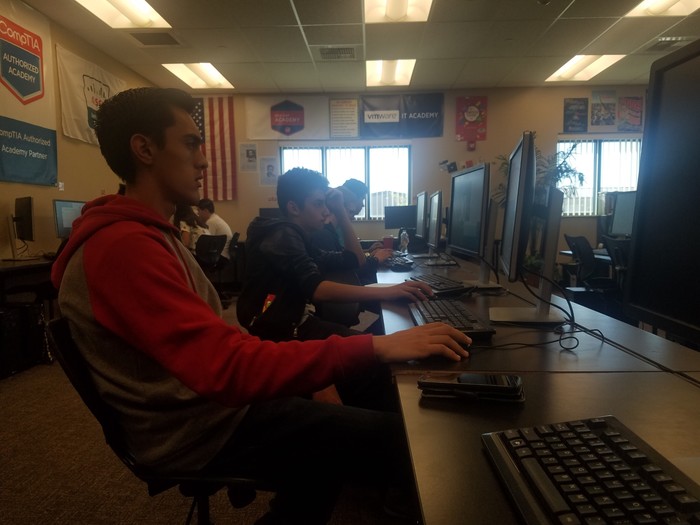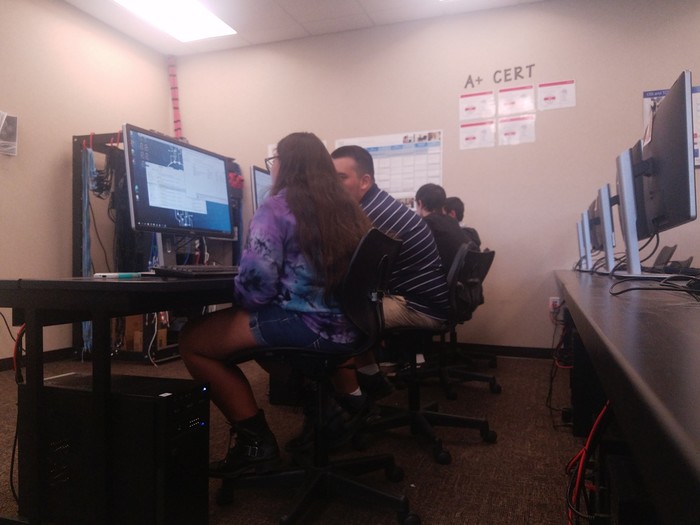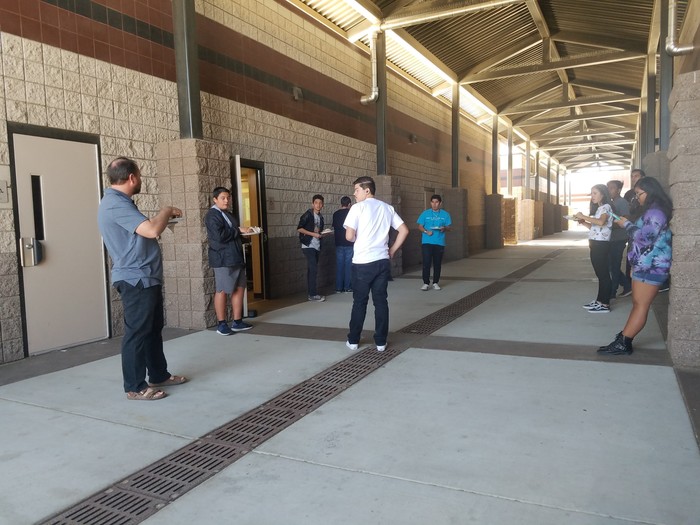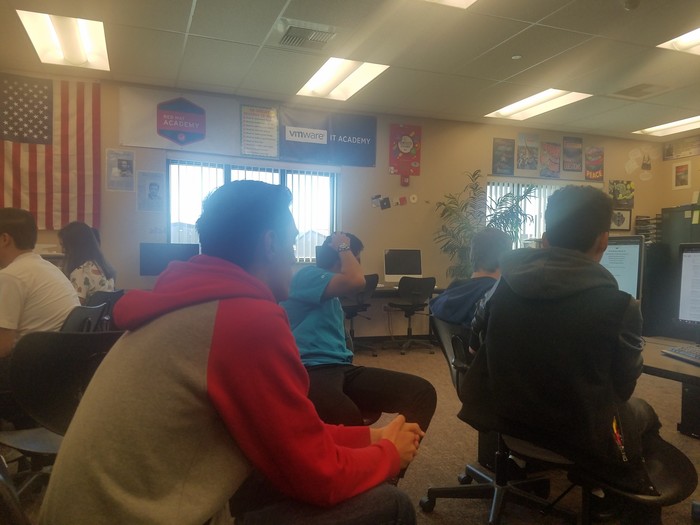 HUSD will be closed on Monday, November 12, 2018 in observance of Veterans Day. Classes will resume on Tuesday, November 13, 2018. Please have a safe 3 day weekend!

Celebrating Academics and performing arts today at our "Bulldogs got Game" pep rally!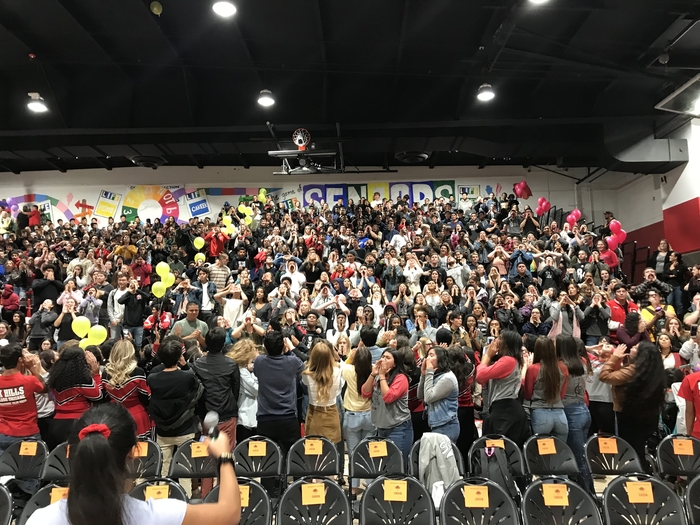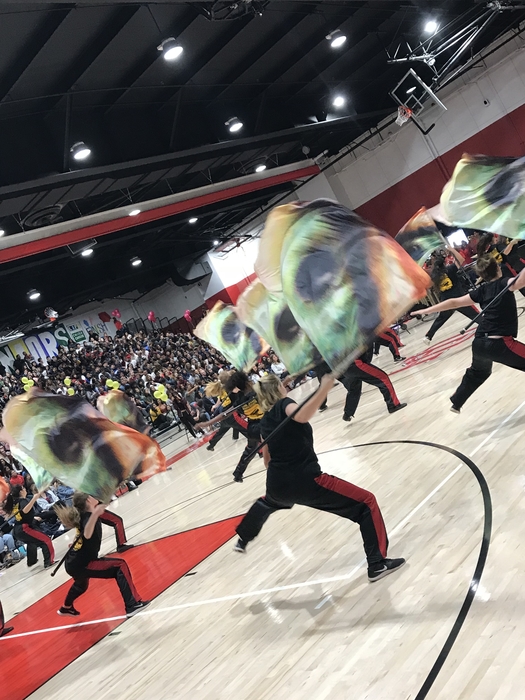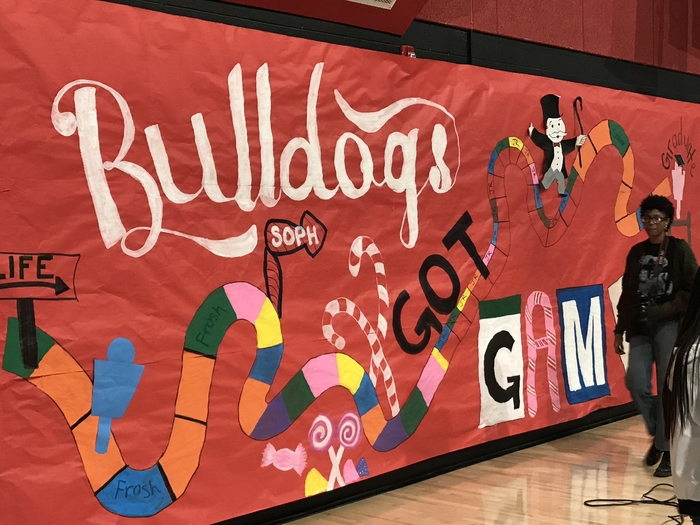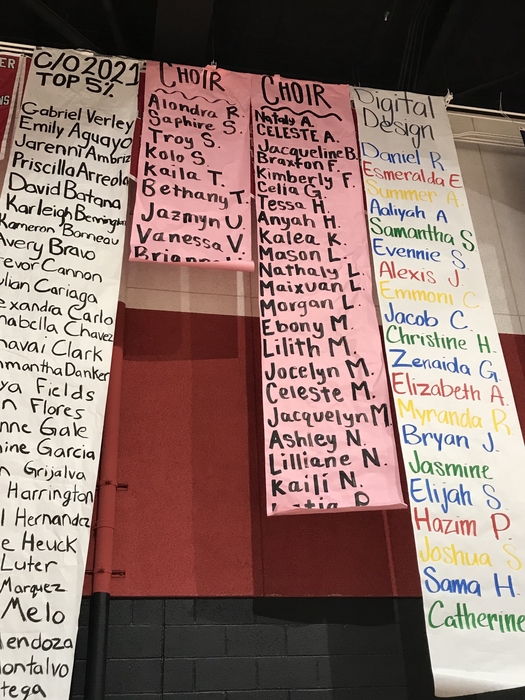 Great job to our Mock Trial team tonight. We are proud of you!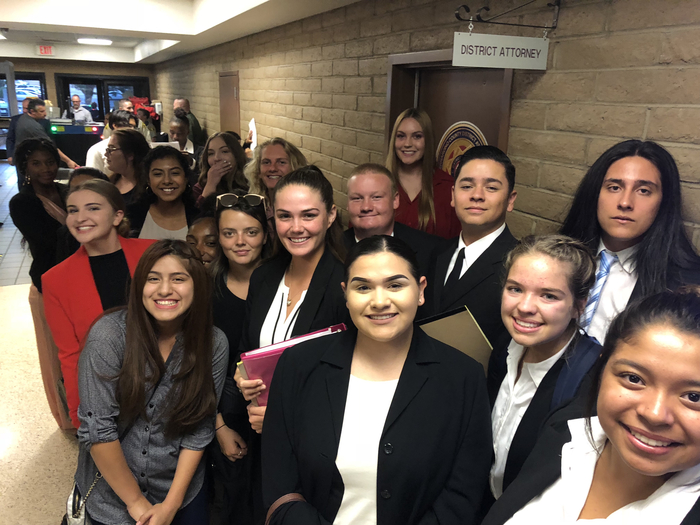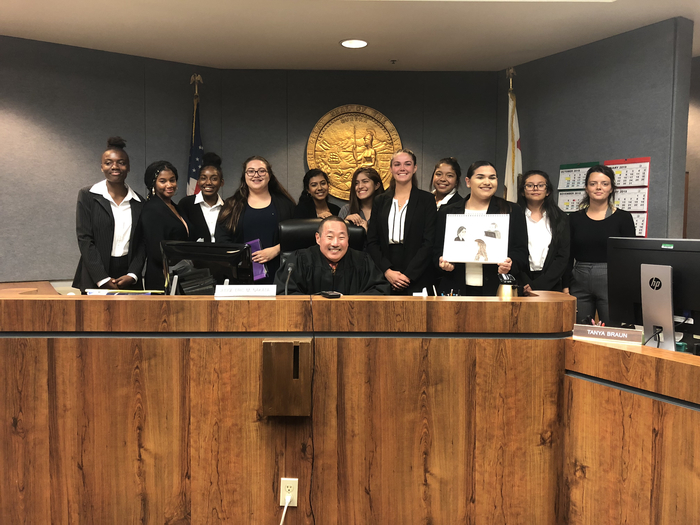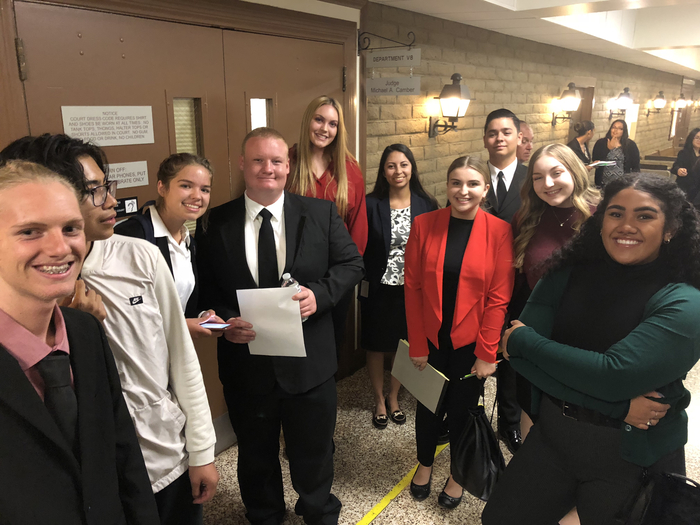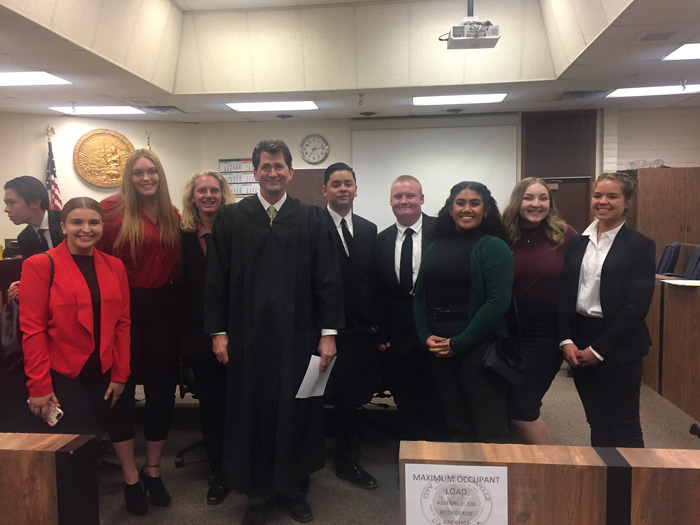 SENIORS: Jostens will be here on Thursday, Nov. 8 at lunch for graduation product orders. If you have not ordered your Cap & Gown yet, stop by tomorrow.

Talent Show sign ups end Nov. 9. Sign up now at oakhillsbulldogs.com