Thank you OHHS ASB for helping with the HUSD teacher recruitment fair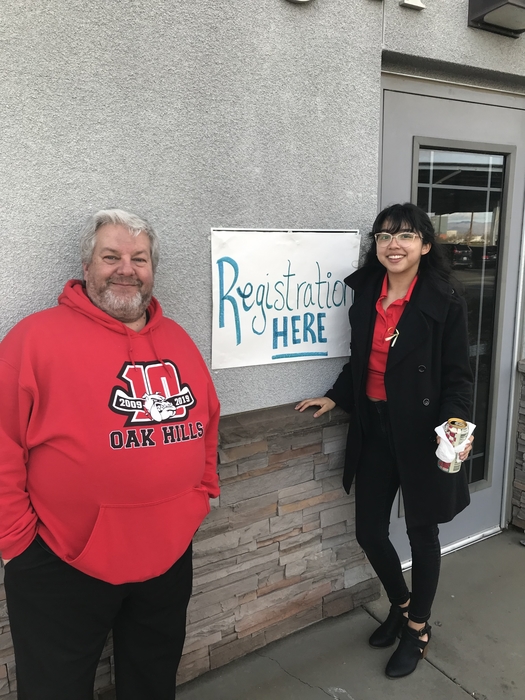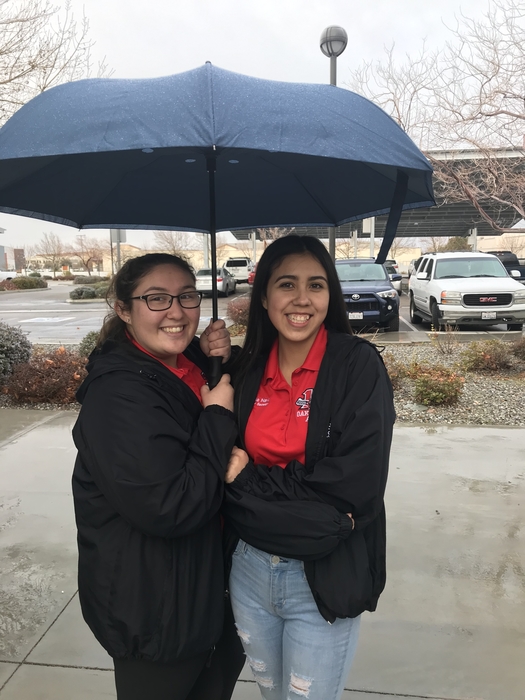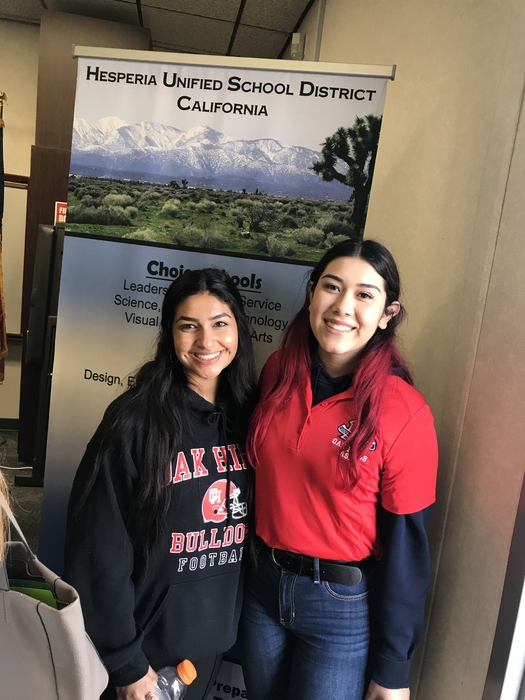 Mr. Capps representing Oak Hills at the HUSD Teacher Fair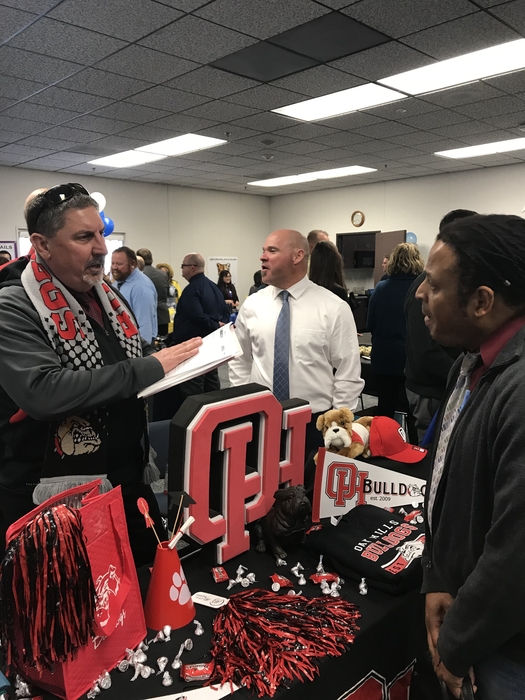 Prom Tickets on Sale March 11- 29 in the student store. If you already paid a $50 deposit, then the price is $50 less. Be sure to have yours and your guest's permission slips at the time of purchase.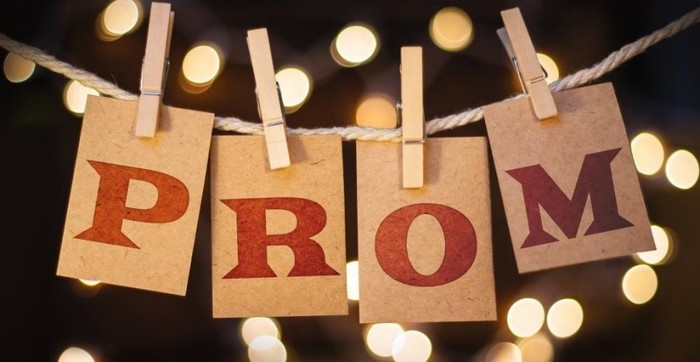 On February 23rd, the Oak Hills Girls Soccer team won the CIF Division III Championship against Flintridge Sacred Heart Academy. Great job representing Hesperia Unified and Oak Hills High!
https://youtu.be/CQzHkWZ20aM
#IMPACTtheFutureHUSD #GoBulldogs

Lady Bulldogs with a 2-1 overtime win over San Diego HS in the 1st round today! The CIF State Regional semifinal is now set. The game will be on Thursday @ 4pm at Oak Hills HS. Come root your team on as they take on Culver City!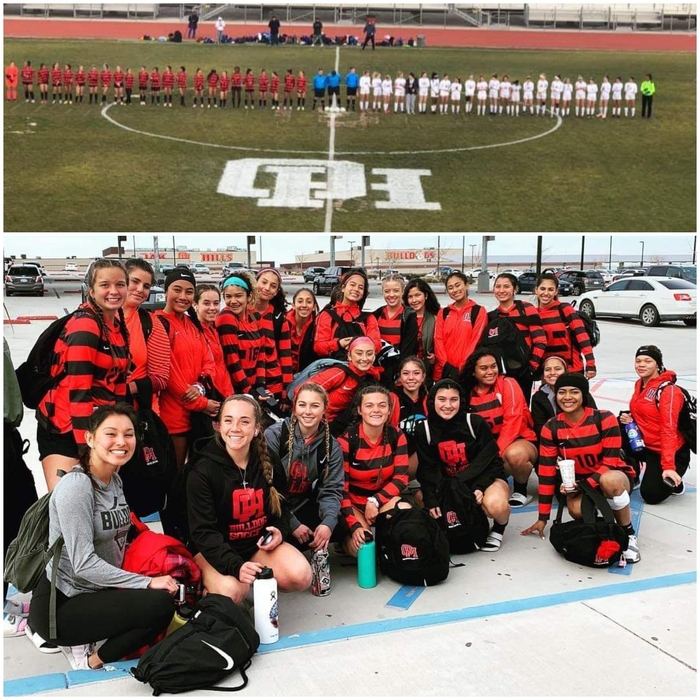 Please come out and support your Lady Bulldogs as they take on San Diego HS tomorrow (Tuesday) at 4pm in the 1st round of the CIF Southern California Regional Soccer Tournament. Location: OHHS General Admission - $9.00   Children (5+)/Students (ASB card)/Seniors (65+) - $5.00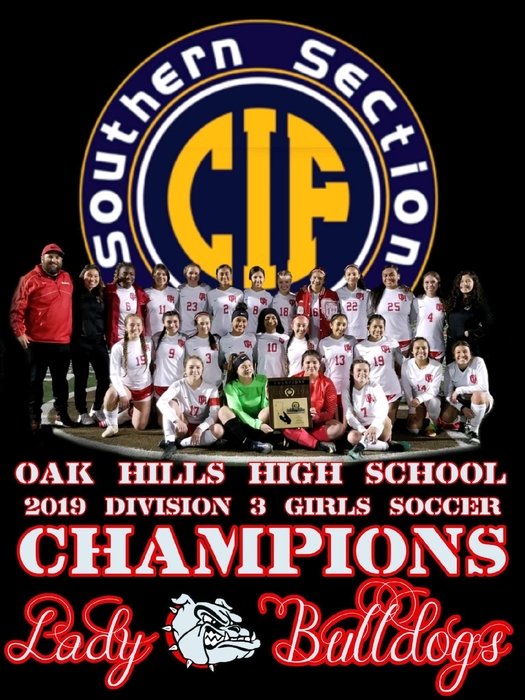 CIF CHAMPIONS!!! 1-0 shutout victory over Flintridge Sacred Heart. Congratulations Lady Bulldogs on a historic soccer season!

State Wrestling CIF Championships...on our way to the Semi-final! Athena with an overtime win to lock herself in as a State placer. Good luck in the semi-final at 9am on Saturday Athena!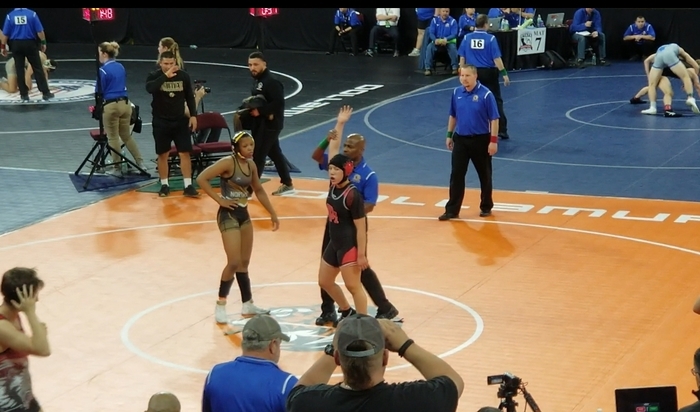 Today is the last day to sign up to ride the rooter bus to the CIF Championship Soccer game on Sat. 2/23. Sign up in the student store for your bus ride and ticket. Cost is $5

Athena Willden starting the day off right for the Bulldogs at the Wrestling State Championships in Bakersfield with a pin!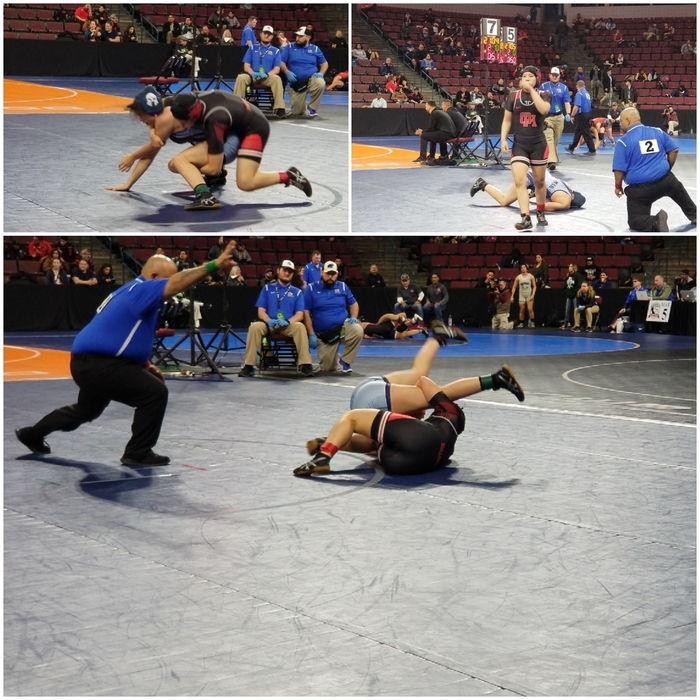 Prom Bus Tickets on Sale now in Student Store for $50. Get your permission slips and buy yours now. Don't forget to sign up with your friends to be on the same bus.

Rooter Bus Tickets will be sold through Friday. No tickets available on Saturday.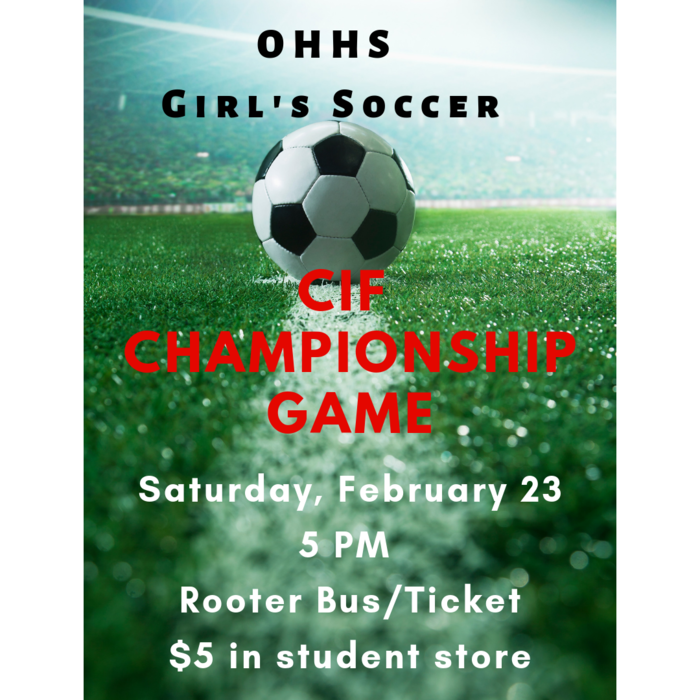 41 AVID student visited the Los Angeles Natural History Museum and University of Southern California today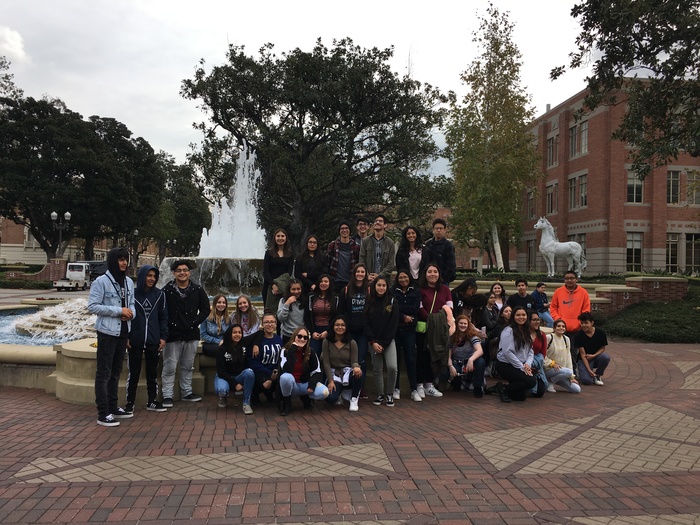 Don't miss out on making OHHS history. Join us Sat. night to cheer on our Girls Soccer team in the CIF Finals. Let's Go Bulldogs!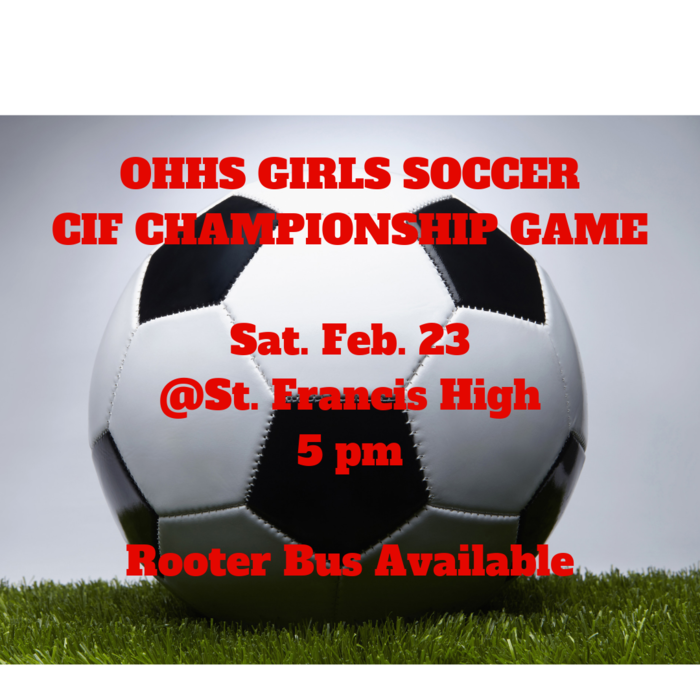 Get Your Rooter Bus Ticket NOW in the Student Store. $5 includes bus ride and ticket.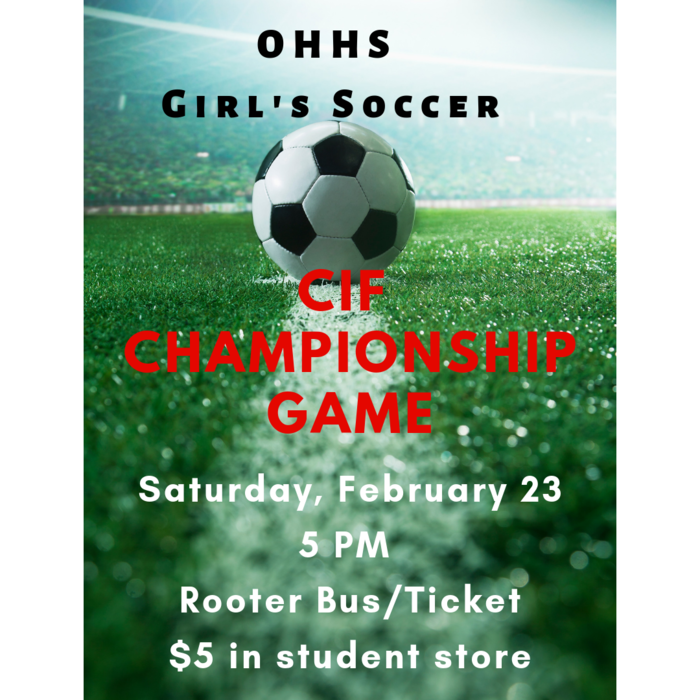 Girls Soccer gets a HUGE win over Culver City and is now in the CIF Championship! Congratulations ladies!

Hesperia Unified School District will be closed on February 18, 2019 in observance of Presidents Day. Classes resume on Tuesday, February 19, 2019. Please have a safe three day weekend!

Join us Saturday at 3pm for our girl's soccer CIF Semi-Finals. Go Lady Bulldogs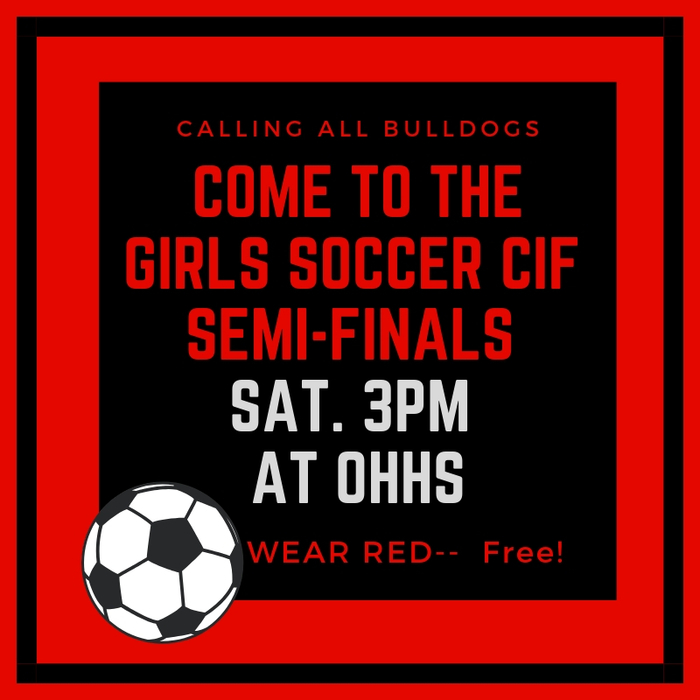 SENIORS...Last chance to order cap and gowns for graduation. Josten's will be at OHHS on Feb. 14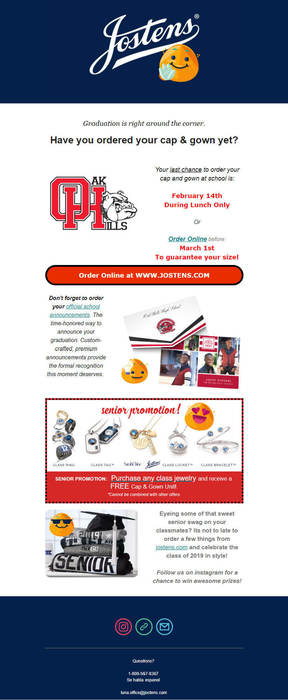 Winter Formal 2019