Live Feed
Bulldog parents and guardians, please join us for our annual school wide parent meeting being held virtually next on October 27th at 6:00pm. Administration and staff will discuss what is new at Oak Hills, our progress in reopening schools, our Title I requirements, and how you can be involved. We will send out the Zoom link next week and we look forward to seeing many of our families at this important event.
Oak Hills High School
1 day ago
Hello Bulldogs! We hope that you all had a great fall break and were able to rest. We wanted to let you know that students are no longer able to take attendance for themselves as of 10/19/2020. Attendance will be taken by teachers during their Zoom/ Google Meetings. Please encourage your student to attend all Zoom/ Google Meetings and complete assignments. Have a great day and always......It's a Great Day to be a BULLDOG!!!!
Oak Hills High School
2 days ago
Welcome all parents of OHHS. Reminding you that the Parent Center's first virtual General Meeting of the year is in 2 DAYS! The school principals attend to let us know what's happening with our school and students, and as you know, it's a good way to be involved as a parent. We hope you can join us Oct 7th at 9 a.m. Email for the zoom link: BulldogsParentCenter@gmail.com
Oak Hills High School
19 days ago
Join a free webinar for parents to support their students in distance learning! Sessions include technology tips, special education, and more. The webinars are offered by Cal State San Bernardino College of Education on 10/10 for parents of K-6 grade, and 10/24 for parents of 7-12 grade. Please see the attached flyer for more information.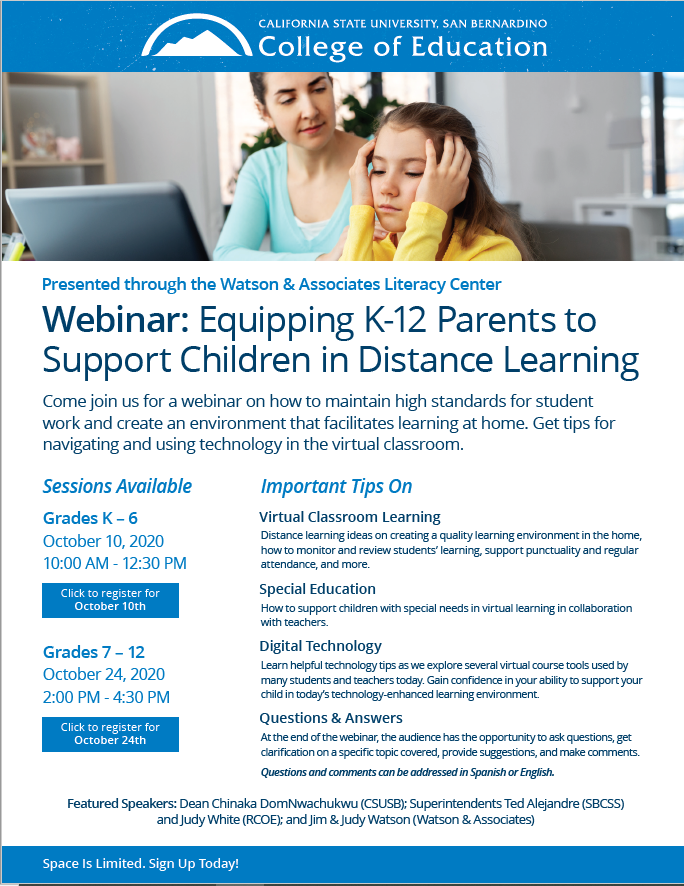 Oak Hills High School
19 days ago
View All Posts »
Accreditedby the Western Association of Schools and Colleges
PBISSilver School
AvidSchoolwide Site of Distinction
JROTCAward Winning Bulldog Army